o Power-Gen International 2008 o Booth #4600 ORLANDO, FLA.-December 2, 2008-A first-of-its-kind service offering for GE Energy, designed to help customers who operate and maintain their own power plants achieve the highest possible levels of efficiency and performance, is being introduced at Power-Gen International 2008. The new offering, Operations & Maintenance Advisory Services, will assist...
Read More »
RESTON, Va., Feb. 13 -- AssociationForce announces a new software as a service (SaaS) - a hosted service - that is free to groups with fewer than 100 members; cost is minimal thereafter. AssociationForce Software 2.0, designed to offer advanced solutions to member-based associations, also integrates features that are typically only available in stand-alone products. It does not require any...
Read More »
Environmental testing and simulation services are offered through 30+ combined temperature/humidity chambers with electro-dynamic vibration facilities. Largest (25 x 15 x 15 ft drive-in) environmental test chamber is coupled with 240+ hp refrigeration, 240,000 KVA heat, and 42 KVA Steam Generator. RH can range from 2-100% in any test chamber, and metallurgical product testing services are also...
Read More »
Software Efficiency Audit (S.E.A) is designed to realign management of software assets around cost savings and driving increased efficiency from existing software. Combined with software usage monitoring, S.E.A provides information on what is underutilized or over licensed on network. Specialized analysis helps make savings through reduced maintenance costs and license renewals, tuning software...
Read More »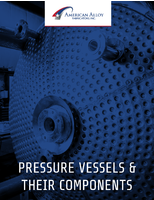 This white paper provides an in-depth look into custom fabricated pressure vessels and their components.
Read More »
Instant Insight Surveys® are conducted to provide answers to questions, posed by busy and budget-conscious executives, pertaining to pressing issues that affect their business as well as those with which they interact. Offered at 2 levels of service, based on number of questions executives want to have answered, solution delivers written, formal report to clients within 5 business days. IMR...
Read More »
Designed to address optimization and management of network infrastructure for telecommunications operators, AIRCOM IQ Optimization Service includes hardware audit that analyzes network and planning data and consolidates datasets. It offers measurement collection function that uses customer mobile measurement reports to characterize network performance and build analysis; automated analysis...
Read More »
Developed to help investors manage undisclosed patent weakness and invalidity, Patently Obvious® service uses corporate, innovation and financial data integration, and expert financial analysis to help find optimum path to eliminate speculative assertions. Service adds clarity through detailed information to teams considering IP litigation risks, by providing comprehensive report of...
Read More »
Cisco and Nortel-based customers to unlock full benefits of IP MONTREAL, Quebec, Nov. 17 /-- Bell, the Canadian leader in information and communication technology strategies for large organizations, today introduced VoIP Managed Services, a combination of advanced toolsets, resources and processes designed to improve the overall efficiency and performance of larger companies that use Cisco or...
Read More »
Combining security technologies, sensor and video data, operational applications, crisis management, first responder systems, and network communication systems, CIBERSecure command and control solution applies agency response policies and best practices for complete real-time situational awareness and response. Single command centers, multi-agency centers, and regional centers will realize...
Read More »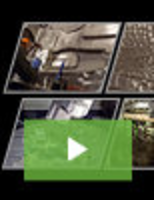 Standex Engraving Mold-Tech is the premier, global supplier for mold texturing and surface finishing. With a full range of services, Standex Engraving Mold-Tech is also the only nickel shell supplier producing in three global locations. See our video to learn more.
Read More »