Thermafiber® Insolutions(TM) are comprised of insulation products and services for architects, specifiers, contractors, and building facade manufacturers. In addition to All-Phase Consultation, offerings include mineral wool insulation for fire protection, sound control, and energy conservation; UL-approved Impasse® curtain wall insulation hanger system; and customization. Commercial...
Read More »
IBM software and services to help clients develop products that are increasingly intelligent, instrumented and interconnected ARMONK, N.Y., May 7 / / - As demand increases for products that are digitally aware and interconnected, IBM (NYSE:IBM) today announced a new software platform and related services to help product manufacturers and designers create innovative products that help people work...
Read More »
CIM USA, a manufacturer and distributor of machines for credit card issuance, ID card printing, and plastic card personalization announces the introduction of EMV Power Suite in the US and Latin American markets. EMV Power Suite is a hailed turnkey solution including hardware, software, and services required to quickly and easily deploy your EMV or other smart card programs only in a matter of...
Read More »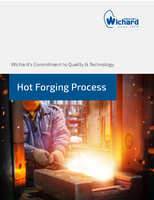 Check out this white paper to learn about the benefits of hot forging.
Read More »
IdentityInsight(TM) Software-as-a-Service analyzes client's existing data sources to uncover inappropriate relationships and obscured identities that indicate fraudulent activity. Service automates information gathering and identity-linking activities, allowing investigators to define their fraud search criteria and compile qualified list of actionable investigative leads.
Read More »
Hospital Energy Performance Service helps hospitals maximize building systems performance and energy efficiency. Phase I focuses on creating optimal operating strategy and identifying systems that need to be optimized, and finding immediate, no-cost and low-cost actions to undertake to improve performance. Phase II includes developing recommendations and prioritizations, based on ROI, for more...
Read More »
Web-based comprehensive service Virtual Safety Manager enables subscribing companies to develop programs that bundle preparation of safety manuals, training programs, reporting and tracking of individual workers, into one intuitive package. Service offers thorough and effective safety management and administration program.
Read More »
SOA Today allows CTOs to bring corporate strategy in line with business user needs while modernizing/upgrading their IT systems. Solution comprises services and software for assessing and defining an organization's current environment with respect to enterprise application, business process management and governance, and developing and implementing the right SOA solution.
Read More »
With SOA Today, IT professionals can align with corporate strategy and business user needs when modernizing legacy systems and making silo'ed information securely available and reusable across enterprise. Solution makes it possible to use cloud enablement, open virtualization, green computing, and managed services. By continuously delivering rapid, modular solutions that align with business...
Read More »
New Business Intelligence Product Eliminates 'Surprises' With Clearer View of Industry and Economy LOS ANGELES, March 4 -- True to one of its company values - There's always a better way or solution" - Industry Intelligence Inc., partnering with sister company Forestweb, today introduced a new service that gives business intelligence users a wider view of the economic and industry landscapes,...
Read More »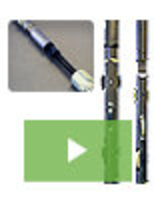 For over 35 years our Wheeled Rod Guide Couplings, have been at work in oil fields across the globe. Our products are engineered to extend the service life of sucker rods and tubing, delivering cutting-edge innovation that enhances oilfield operation, maximizes output, and enhancing overall operations. To learn about the advantages of using Wheeled Rod Guide Couplings in your wells, see our video.
Read More »