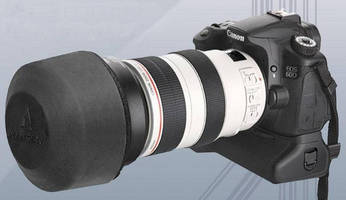 XL, 2X-L, Jumbo, and Giant Lens Guards, designed to fit lenses and hoods from 3 7/8-8 1/8 in. dia, feature snug-fitting, padded cover. Combination of tough, 0.08 in. Santoprene(TM) outer cover and cushiony, shock-resistant inner core made of 0.25 in. thick, closed-cell neoprene absorbs impact and prevents scrapes, scratches, and dents to lenses. Lens Guards can be applied to large primes, zooms,...
Read More »
ORCHID-® OR-70-3D, used as camera viewfinder or portable 3D production display, consists of autostereoscopic 3D, 7 in., portable/camera-top monitor that does not require passive or active glasses. With parallax barrier and lenticular hybrid technology, monitor delivers 3D images with 1,600 x 600 screen resolution. For precision 3D calibration, unit provides dual real-time Waveform and...
Read More »
Measuring 20 x 22 x 16 mm, M3-F focus module replaces fixed lens holders in compact board cameras for biometric detection, medical diagnostics, and machine vision applications. Lifetime exceeds 2 million cycles (fixed) and 500,000 cycles (random), and position repeatability is -
Read More »
Las Vegas, NV, NAB 2011, Booth C8818, April 11, 2011 - The Tiffen Company , a Long Island-based leading manufacturer and distributor of award-winning accessories for the still imaging, motion picture and broadcast markets, is presenting the latest innovations from its extensive range of camera support and accessories at NAB 2011. Besides the extensive range of products in the booth - including...
Read More »
Read about the various types of tapes used in energy and utility applications.
Read More »
Compatible with Andor's low-light imaging cameras, TuCam enables simultaneous 2-camera imaging, making it suitable for concurrent detection of 2 different fluorophores in experiments such as co-localization FRET or ratiometric ion signaling. Unit is available in C- or CSUX-mount versions with 22 mm aperture, achromatic lenses for 425-700 nm image, greater than 96% transmission, and less than 0.5%...
Read More »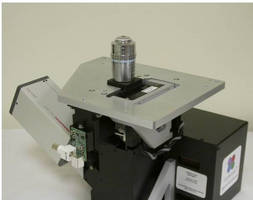 Superior intensity with user changeable filters, easy control and camera-ready synchronization Beaverton, Oregon-Lumencor, Inc., a biotechnology company developing lighting solutions for the life sciences, announced its newest offerings to the largest crowd on record at the BiOS and Photonics West divisions of SPIE 2011. Featured were a family of options and accessories for Lumencor's solid state...
Read More »
Nikon's Newest Speedlight is a Powerful Addition to the Versatile Nikon Creative Lighting System (CLS) MELVILLE, N.Y. -- Today, Nikon Inc. introduced the versatile new SB-700 Speedlight, the latest addition to Nikon's powerful and renowned Creative Lighting System for a wide range of photographers and applications. The SB-700 is a high-performance flash that brings simplicity to on-camera, remote...
Read More »
Intended for video and film production, Steadicam SCOUT features sled assembly designed for 12 V cameras, 7 in. color LCD monitor, carbon fiber no-tools extendable post, and friction-free gimbal assembly. Iso-Elastic(TM) stabilizer arm supports 18 lb of camera weight and has open design for freedom of movement. On-the-fly weight adjustment eliminates need to dismount system to make changes....
Read More »
Available with standard 7 in., 16:9/4:3 composite NTSC/PAL LCD monitor or optional HD/composite LCD monitor, Steadicam Zephyr is built with adjustable, tool-free Iso-Elastic(TM) stabilizer arm that supports 20 lb payload weight. Construction includes telescopic carbon fiber post, base and stage with diverse I/O connectivity, dual-axis venire adjustable stage, and dynamically adjustable base. Also...
Read More »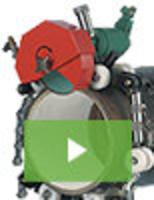 CS Unitec is a leader in power tools designed for industrial applications, with products that set the standard for robust performance and industry-leading reliability. Adding to our long list of innovation is a new line of pipe cutting machines. For cutting and beveling pipe up to 2" in thickness and diameters from 12" to 63", no other cutting system comes close. See our video to learn more.
Read More »