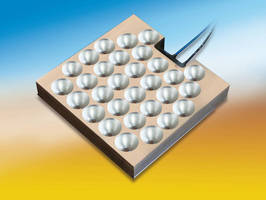 Model OD-850-30-030 NIR LED array features wavelengths from 840-865 nm, with peak wavelength of 850 nm and total optical power output of 16 W. Operating temperature range is from -20 to +100°C and maximum junction temperature is 125°C with thermal resistance, junction to case, of 0.8°C/W. Unit can be stored in temperatures from -40 to +125°C and is suitable for night...
Read More »
Based on Cyclone® FPGAs, HD Surveillance IP Camera Reference Design includes AltaSens' 1080p60 A3372E3-4T and Aptina's 720p60 MT9M033 HD Wide Dynamic Range CMOS image sensors. Apical's ISP combines WDR processing with advanced temporal and spatial noise reduction. Functions such as auto exposure and auto white balance are implemented on Nios® embedded soft core processor. Eyelytics'...
Read More »
Entire Family of 40-nm Stratix IV FPGAs Now Shipping in Volume Production SAN JOSE, Calif. - Altera Corporation (NASDAQ:ALTR) today announced it is shipping in production the highest density member of its 40-nm Stratix® IV FPGA family. Featuring 820K logic elements (LEs), the Stratix IV E EP4SE820 device is ideally suited for a variety of high-end applications that require high-density,...
Read More »
Stratix IV GT FPGA's Integrated 11.3-Gbps Transceivers Provide an Efficient Way to Bridge 40G Optical Modules in Line Cards San Jose, Calif., -Altera Corporation (NASDAQ: ALTR) today announced the interoperability of its Stratix® IV GT FPGAs with 40G Quad Small Form-Factor Pluggable (QSFP) optical modules from Avago Technologies. QSFP optical modules provide 40-Gbps data rates across a...
Read More »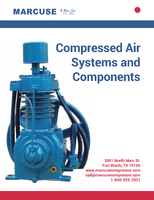 Download this e-book for more information on compressed air systems and components.
Read More »
Recognition Simplifies UL Certification for Bridgelux Customers, Accelerating Introduction of New LED Lighting Products Livermore, Calif. - Bridgelux Inc., a leading developer and manufacturer of LED lighting technologies and solutions today announced that the company has earned Underwriters Laboratories (UL) Recognition for its entire portfolio of LED Array light sources, which includes the LS,...
Read More »
Stratix V FPGAs provide up to 1.1 million logic elements, 53 Mbits memory, and transceivers operating at up to 28 Gbps. Adaptive logic module architecture adds up to 800K additional registers to maximize logic efficiency, while variable-precision DSP block provides high-efficiency and performance across multiple-precision DSP data paths. Designers can reconfigure FPGA parts as other sections...
Read More »
Iomega® StorCenter(TM) ix12-300r Network Storage array is 2U system that supports groups of up to 250 users. It features 4 GbE connections, USB 2.0 ports for support of UPS, 3 Intel Core2Duo CPU, and 2 GB memory. Supporting various OSs, system's EMC LifeLine(TM) software protects data and performs other business tasks. Unit supports RAID 5, 6, 1, and 10 configurations as well as storage...
Read More »
Featuring Cyclone® III and Cyclone IV FPGAs and Apical IP, HD wide dynamic range (WDR) CMOS image-sensor-processing solution ensures optimal video-image quality, regardless of varying lighting conditions for video-surveillance cameras. It supports MT9M033 HD WDR CMOS image sensor, while IP includes full ISP that performs auto-exposure, auto-gain, and auto-white balancing. IP also optimizes...
Read More »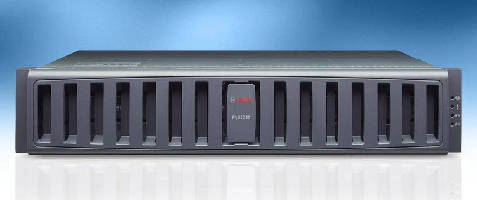 Highest reliability and scalability for even the most demanding video surveillance applications RAID-DP technology for uninterrupted system reliability in the event of double-disk failures. Scalable and easy-to-manage network video solution for storage up to 96 TB Bosch Security Systems announces the release of the DSA-N2B40 iSCSI Video Storage Array Series, offering maximum reliability and...
Read More »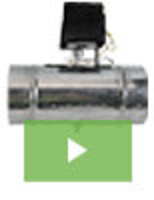 Alan Manufacturing has a long history of developing innovative solutions for HVAC applications. With over 1,000 product designs under our belt, we have gained a reputation as the go-to source for HVAC dampers, hardware, duct supports, zone control systems, and much more. Adding to this extensive list of achievements we now announce the release of our new line of Fresh Air Intake products. Designed to meet ASHRAE 62.2 standards, they are the most robust and high-performance product of their kind. See our video to learn more.
Read More »