Altera Expands Industrial Networking Partner Program to Include IP and Terasic's Industrial Networking Kit Featuring Altera's Cyclone IV E FPGA SAN JOSE, Calif., Oct. 18 - Reducing development time for industrial networking designers, Altera Corporation (Nasdaq: ALTR) today announced the expansion of its Industrial Networking Partner Program (INPP) with a new Industrial Networking Kit (INK) from...
Read More »
Single FPGA Design Flow will Support Range of Embedded Processor Offerings Based on ARM, Intel, MIPS® Architectures SAN JOSE, Calif., -- To accelerate the integration of programmable logic and processors in embedded systems, Altera Corporation (Nasdaq: ALTR) today announced its Embedded Initiative. With this initiative, Altera is providing designers a single FPGA design flow based on its...
Read More »
Combining configurable Xilinx Virtex-5 FPGA with high-speed memory buffers and PCIe bus 4-lane interface, Model XMC-VLX is capable of executing custom instruction sets and algorithms. Field I/O interfaces to FPGA via rear J4/P4 connector and/or with optional front mezzanine plug-in I/O modules. Up to 64 I/O lines are accessible through J4 connector. Available in 3 versions, module offers choice...
Read More »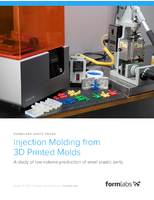 Check out this white paper to see how 3D printing may be a beneficial alternative to traditional mold making processes.
Read More »
SmartFusion FPGAs Chosen for Best in Show, Hardware MOUNTAIN VIEW, Calif. - Actel Corporation (Nasdaq: ACTL) is proud to announce that SmartFusion FPGAs have won the Embeddy Award for Best in Show, Hardware, at Embedded Systems Conference (ESC) Boston 2010. The award was presented to Actel at the conference by VDC Research (VDC) on September 21, 2010. Now in its sixth year of the award program,...
Read More »
Comprised of 3420 arrays with 2.5 in. drives and 3430 systems with 3.5 in. drives, AssuredSAN(TM) 3400 Series delivers 10 Gbps iSCSI storage capabilities to address bandwidth demands driving network convergence and I/O port consolidation. Features include four 10 Gb iSCSI ports as well as support for AssuredSnap(TM) and AssuredCopy(TM) data protection software and mixed-drive (SAS/SATA/SSD)...
Read More »
o Extends A/D and D/A sampling rates to 1 GHz o Embedded IP delivers turnkey software radio solutions o GateFlow Design Kit speeds integration of custom IP o FPGA device options offer scalable performance o All modules now shipping from stock UPPER SADDLE RIVER, NJ - Pentek, Inc., today announced a major expansion of its popular Cobalt(TM) family of data acquisition modules for high-performance...
Read More »
Implementation of Intel® QuickPath Interconnect Running on High Performance Virtex FPGAs SAN JOSE, Calif., -- Xilinx, Inc. (NASDAQ:XLNX) today showcased at the Intel Developer Forum the Intel® QuickPath Interconnect (Intel® QPI) technology for enabling the integration of Field-Programmable Gate Arrays (FPGA) in high performance computing applications. The demonstration shows how...
Read More »
SmartFusion(TM) A2F500 incorporates 100 MHz, 125 MIPS ARM Cortex(TM)-M3-based MCU subsystem with 512 KB embedded flash and 64 KB embedded SRAM; programmable analog, including three 12-bit SAR ADCs (500 Ksps) and three 12-bit sigma-delta DACs (500 Ksps); 5 Clock Conditioning Circuits; and 10 bipolar high-voltage monitors. While featuring FPGA Fabric with 350 MHz system performance and 108 KB SRAM,...
Read More »
Intellectual Property Cores from IP Cores, Inc. Now Available for Use with SmartFusion, Fusion, ProASIC3 and IGLOO devices MOUNTAIN VIEW, Calif. -- Actel Corporation (NASDAQ: ACTL) today announced that several of its FPGAs are now usable with cryptographic cores offering differential power analysis (DPA) resistance. Customers designing with SmartFusion(TM), Fusion, ProASIC®3 and IGLOO®...
Read More »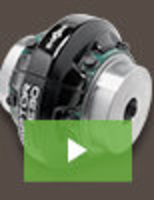 The Dodge Raptor coupling epitomizes the innovation and value that has made Baldor a world leader in industrial electric motors. For almost 100 years Baldor has been the go-to source for industries across the globe. The Raptor coupling is just one example of our dedication to engineered excellence and commitment to providing value and performance. See our video to learn more.
Read More »