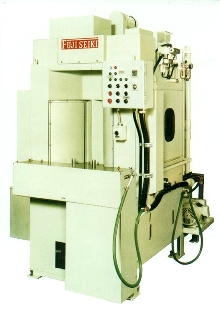 Suitable for automotive parts, the Fuji Seiki wet blasting machine can be used for deburring, matte finishing, scale removal, peening, surface treatment, edge-breaking and cleaning. Applicable workpieces include engine parts, turbo fans, clutch parts, fuel injection nozzles, ABS parts, intricate workpieces, and more. Standard sizes range from 48 x 78 x 86 in. to 80 x 100 x 96 in. Maximum...
Read More »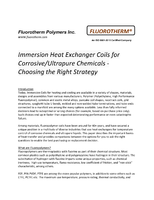 Check out this white paper to learn which heat exchanger types are the best for high temperature performance in chemically aggressive applications.
Read More »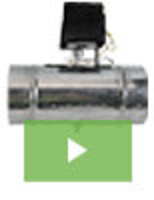 Alan Manufacturing has a long history of developing innovative solutions for HVAC applications. With over 1,000 product designs under our belt, we have gained a reputation as the go-to source for HVAC dampers, hardware, duct supports, zone control systems, and much more. Adding to this extensive list of achievements we now announce the release of our new line of Fresh Air Intake products. Designed to meet ASHRAE 62.2 standards, they are the most robust and high-performance product of their kind. See our video to learn more.
Read More »