Two Part, Low Viscosity Epoxy Offers Long Working Life and High Elongation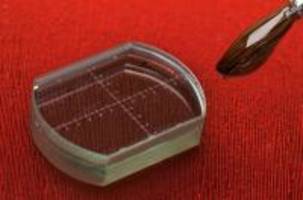 EP29LPHE is a low viscosity epoxy system that features a long working life, reliable electrical insulation and low exotherm suitable for large potting and encapsulation applications. Read more about Master Bond's low exotherm adhesives at http://www.masterbond.com/properties/low-exothermic-epoxy-systems or contact Tech Support. Phone: +1-201-343-8983 Fax: +1-201-343-2132 Email: technical@masterbond.com.
About Master Bond
Since its founding in 1976, Master Bond has been committed to developing epoxies, silicones, light curing systems and other specialty adhesives that meet specific customer requirements. Master Bond manufactures over 3,000 grades of specially designed formulations that are widely used across a variety of industries including electronic, medical, aerospace and optical.
CONTACT
James Brenner,
Marketing Manager
Email: jbrenner@masterbond.com
Tel: +1-201-343-8983
Fax: +1-201-343-2132
MASTER BOND INC
154 Hobart Street
Hackensack, NJ 07601-3922
Web: www.masterbond.com
More from Adhesives & Sealants