Adhesives for Your Specific Needs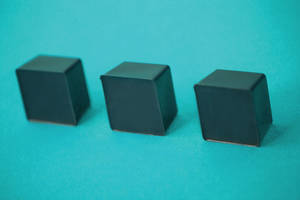 EP45HTAN: Thermally Conductive, Electrically Insulative Epoxy
Well suited for metal bonding especially roughened titanium, EP45HTAN is a two part epoxy paste with superior strength retention at elevated temperatures. It bonds well to a wide variety of similar/dissimilar substrates, such as multiple metals, glass, composites and many plastics. This system combines cryogenic serviceability with high temperature resistance over the wide temperature range of 4K to +500°F. It also offers excellent dimensional stability and low shrinkage upon cure.
For more information, request a data sheet on EP45HTAN: http://click.skem1.com/click/ktckr-cjxoyc-13mg5464/
Supreme 10HTF-1: Cryogenically Serviceable, Toughened Epoxy Adhesive/Sealant
With a cure schedule of 5-10 minutes at 300°F or 15-20 minutes at 250°F, Supreme 10HTF-1 is a one part system with easy processing and a smooth paste consistency. It has fine dimensional stability and brilliant physical strength properties, particularly tensile lap shear and peel strength of >3,200 psi and 20-25 pli, respectively. Most importantly, Supreme 10HTF-1 is a toughened system and is capable of withstanding aggressive thermal cycling as well as mechanical shock and vibration.
For more information, request a data sheet on Supreme 10HTF-1: http://click.skem1.com/click/ktckr-cjxoye-13mg5466/
FL901S: Electrically Conductive, Silver Filled Adhesive Film
High performance silver filled epoxy adhesive film, FL901S features outstanding electrical conductivity, superior mechanical strength and first rate chemical resistance properties. It cures quickly at moderate temperatures and can be used for bonding electronic components onto substrates as well as for applications where EMI/RFI shielding is needed. Preformed shapes are available upon request. FL901S is also a superb thermal conductor and cures in a manner that ensures uniform bond line thickness.
For more information, request a data sheet on FL901S: http://click.skem1.com/click/ktckr-cjxoyg-13mg5468/
UV18S: UV Curable System with Outstanding Chemical Resistance
Widely used in optical, fiber-optic and electronic applications, UV18S features excellent optical clarity and light transmission properties. This chemical resistant, toughened, high performance one part system has a tensile strength exceeding 5,000 psi at room temperature. It cures readily in 20-30 seconds when exposed to a UV light source emitting at a wavelength of 320-365 nm. Electrical insulation properties are superior.
For more information, request a data sheet on UV18S: http://click.skem1.com/click/ktckr-cjxoyi-13mg5460/
MasterSil 912Med: Biocompatible Silicone Passes USP Class VI Testing
MasterSil 912Med is a single component silicone with a paste viscosity for bonding, sealing and coating in medical device assembly applications. This non-corrosive, neutral cure compound complies with USP Class VI and ISO 10993-5 specifications. It resists many kinds of sterilization including gamma radiation, EtO and some types of liquid sterilants. The service temperature range extends from -75°F to +400°F. MasterSil 912Med withstands rigorous thermal cycling as well as thermal and mechanical shock.
For more information, request a data sheet on MasterSil 912Med: http://click.skem1.com/click/ktckr-cjxoyk-13mg5462/
EP65HT: Easy Handling, Rapid Curing Epoxy Adhesive
Ideal for prototyping and manufacturing, EP65HT sets up in just 9-12 minutes at room temperature in 10-20 gram masses. This product allows enough time to adjust part positioning for applications that require more complex fixturing. EP65HT has a ten to one mix ratio by weight, but its handling is facilitated by a dispensing gun capable of mixing fast setting materials. This two part NASA low outgassing certified epoxy system offers good physical properties, including low shrinkage upon cure, superior dimensional stability, high tensile modulus and superb tensile strength. Its service temperature range is -60°F to +400°F.
For more information, request a technical data sheet on EP65HT: http://click.skem1.com/click/ktckr-cjxoym-13mg5464/