6655 Sugarloaf Pkwy.
Duluth, GA 30097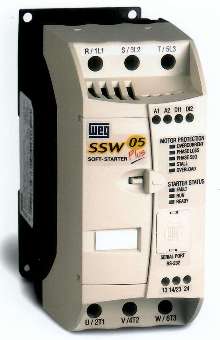 Designed for ease of use, SSW-05 digital soft starters incorporate set-up and parameter selections that are accomplished through DIP switches and potentiometers. Their front panel LEDs display operational status, while their construction provides operation, diagnostics, and overload protection. Soft starters accommodate motors from 3 to 60 hp, rated from 10 to 85 A, 220 to 575 Vac.
Read More »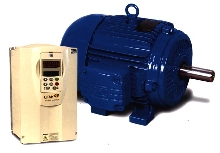 CFW-09 Vectrue(TM) adjustable speed drives offer V/Hz sensorless vector and closed-loop vector control. Alphanumeric keypads allow users to match control mode to application. Drive family ranges from 1 1/2 to 500 hp. Three units may be connected in parallel to serve motors up to 1,500 hp. Features include 7-segment LED; 2-line, 16-character LCD; 32-bit RISC microprocessor; and digital and analog...
Read More »