11 Dixon Ave.
Copiague, NY 11726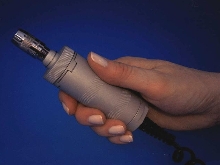 Series STH Universal Torque Sensors, with aluminum housing, can be used as hand tools or mounted in fixture. Quick-change chucks cover range of 0.028 to 0.5 in. diameter samples, as well as 1/4 in. hex-tool bits. Units offer peak torque memory in clockwise and counter-clockwise directions, rechargeable battery or AC operation, programmable HI/LO limit outputs, selectable automatic shut-off, and...
Read More »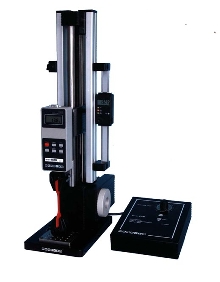 Motorized Model ESM force measurement stand has modular construction and removable base, allowing it to be mounted in many different configurations. Stepper motor prevents speed variation with load. Speed adjust dial is graduated in in./min and mm/min. Maximum load is 200 lb, maximum travel is 13 in., and speed range is 0.5 to 13 in./min. Typical applications include material testing, spring...
Read More »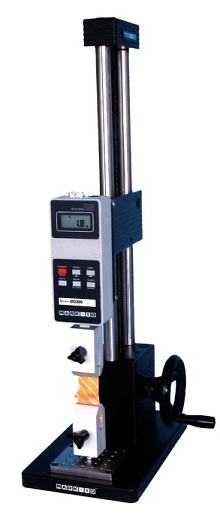 Model ES30, 200 lb manual test stand has maximum travel of 13 in. and travel rate of 0.05 in./handwheel revolution. Throat clearance is 3 in. Total dimensions are 6 in. W x 10 in. D x 22 in. H. Unit is available with optional 6 in. electronic linear travel scale. Removable base allows it to be used as part of larger systems. Stand is field upgradable to motorized version by installing optional...
Read More »