9714 Tenth Ave. N.
Minneapolis, MN 55440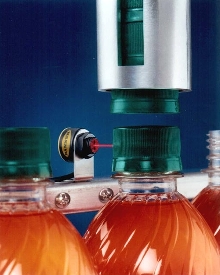 T8 Series ultra-miniature 10 to 30 Vdc photoelectric sensors are 0.64 in. in diameter and offer sensing ranges of 79 in. in opposed mode and either 2 in. or 4 in. in diffuse sensing mode. Users can choose NPN (sinking) or PNP (sourcing) outputs, capable of switching up to 50 mA load. Sensors feature ABS sealed housing as well as protective circuitry for reverse-polarity and transient voltages,...
Read More »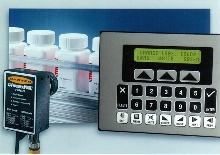 Vision inspection system consists of PresencePLUS2(TM) vision sensor, CLO1 Operator Interface Terminal, and Edict-97 software. Edict-97 software includes drivers for PresencePLUS2 sensors, and PresencePLUS2 Windows software interfaces directly to CLO1 HMI. Users set inspections to be run, and save inspection parameters on Windows PCs. Saved inspections (.inp files) are transferred from PC to CLO1...
Read More »