Fujitsu Components America, Inc.
2290 North First Street
Suite 212
San Jose, CA 95131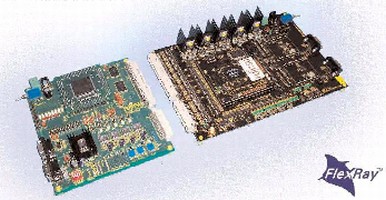 Delivering 10 Mbps over 2 channels, application-specific FlexRay(TM) MB88121 provides fault-tolerant, deterministic data transmission, suitable for engine control, braking, and steering subsystems. It can be connected directly to existing CPUs and complements standard automotive buses, including CAN and LIN. Internal speeds reach 80 MHz with 4, 5, 8, or 10 MHz external oscillator, or by external...
Read More »
Featuring 23 in. diagonal display area, Model FLC58UWC8V offers 600:1 contrast ratio, brightness of 400 nits, and response time of 12 ms, combined rise and fall. Native panel resolution is 1,920 x 1,200 pixels, and viewing angle is more than 170° in both vertical and horizontal directions. Model FLC58UWC8V is suited for medical imaging, broadcast, and homeland security markets.
Read More »