11475 Lakefield Drive
Duluth, GA 30097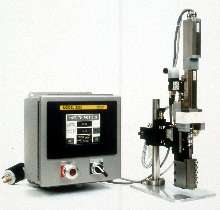 Model EB60V edge-banding slot nozzle, for woodworking applications, incorporates remote adjust feature that enables users to control coating width from up to 100 ft away with 0.0007 in. accuracy. Coating width can be adjusted to 2.4 in. via servo-drive motor, which is directed by touchscreen control with numeric keypad. Edge-banding application heads of closed system apply adhesives such as EVA,...
Read More »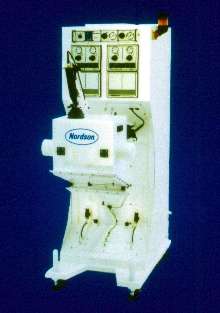 Series ECC 700 fluidizes, charges, and sprays cable with various powders, including talcs and super-absorbent powders. Pumps maintain adjustable, even flow of powder to obtain desired coating thickness. Closed-loop powder recovery feature prevents powder from being released into environment. TribomaticÂ-® spray gun charge results from friction between powder and inner surface of gun, while...
Read More »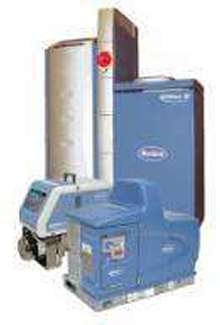 ProBlue(TM) melters are offered in 4, 7, and 10 L tank sizes with piston-pump technology. All-electric DuraBlue(TM) melters incorporate fixed-speed AC motors and gerotor gear pumps and are available in 4, 10, 16, 25, 50, and 100 L sizes. VersaBlue(TM) melters feature spur gear pumps with variable speed AC drives. They are available in 12, 25, 50, and 100 L sizes. All lines have status indicators...
Read More »