12 Reaghs Farm Road
Minto AUS
Share:
We have recently updated the MICR E13B Font Package with the following improvements: Increased the quality of MICR character accuracy in the printed image with precise pixel mapping font technology. A single precise MICR E-13B font that usually avoids the need to calibrate the font to the printer. Calibration software for printers that are out of alignment. 24 additional MICR fonts at various...
Read More »
Solar Atmospheres, Souderton, Pa, announces it has successfully vacuum carburized a large gear required for a defense application that had previously not been successfully processed using atmospheric type equipment. Recently, Solar modified one of its large 10 Bar Quenching Furnaces to be able to vacuum carburize larger and more extensive loads. By adding new instrumentation, carburizing nozzles,...
Read More »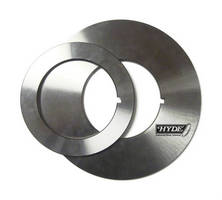 Southbridge, MA - A line of high performance industrial grade blades for processing and cutting rolled or coiled metals to customer specifications is available from Hyde Industrial Blade Solutions, a division of Hyde Tools, Inc. Hyde IBS Slitter Blades are engineered for longer runs and designed to outperform competitive blades by employing the highest manufacturing and quality control standards...
Read More »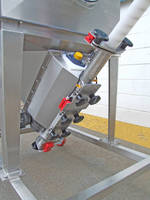 CHARLOTTE, N.C.--- Spiroflow Systems, Inc. and its sister company Spiroflow Ltd. report that over 200 Flexible Screw Conveyor (FSC) systems with integrated Bag Tip Stations known to the industry as 'flavor feeders' have been installed and are in operation at plants of leading snack food producers worldwide. The systems are primarily being used to transfer bags of seasoning and flavoring to...
Read More »
Liberty Electronics is distributing a new and innovative 9 Net.Media(TM) Center designed to provide a distribution point for voice, data, audio/video and security of multiple-unit buildings. The enclosure's design allows for internal modules to be mounted horizontally or vertically and its integrated snap-in module system enables users to quickly insert or move modules. Multiple knock-outs on...
Read More »
Recognition Simplifies UL Certification for Bridgelux Customers, Accelerating Introduction of New LED Lighting Products Livermore, Calif. - Bridgelux Inc., a leading developer and manufacturer of LED lighting technologies and solutions today announced that the company has earned Underwriters Laboratories (UL) Recognition for its entire portfolio of LED Array light sources, which includes the LS,...
Read More »
High-speed retractable conveyors benefit from less friction, lower noise levels and lower power requirements. CLOSTER, NJ-Intech supplies critical low-friction components to retractable conveyor systems manufacturer KLEENLine (Newburyport, MA). KLEENLine provides the industry with literally the fastest retractable conveyors on the market today. Retractable conveyors basically pull the rug out...
Read More »
Environmentally compliant equipment wash racks are not just a dream; they are being designed, built and used all over the world. Wash rack systems are available that seamlessly collect the waste water, filter that collected water for discharge to sewer, or, if no sewer is available, filter and recycle the waste water and process it back into the wash process. Hydro Engineering Inc. has been...
Read More »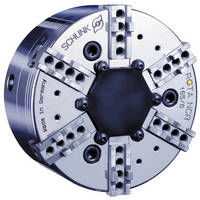 The clamping of thin-walled and easily deformed components is challenging. With its ROTA NCR 6-jaw compensation chuck, SCHUNK offers a standard solution for this type of workpiece. SCHUNK has now standardized the sizes of the ROTA NCR with diameters of up to 1200 mm and, in doing so, opened up the possibilities for precision workpiece clamping with large lathe chucks. The ROTA NCR consists of a...
Read More »