Product News: Fasteners & Hardware
Indexable Inserts suit steel turning applications.
Press Release Summary:
September 25, 2013 - Capable of retaining intact edge line in high temperatures, GC4325 Coated Cemented-Carbide Grade covers extended ISO P25 application areas, including materials ranging from ductile low-carbon steels to high-alloy hard steels, bar material to forgings, and castings to pre-machined parts.
Sandvik Coromant Co.
1702 Nevins Rd., P.O. Box 428, Fair Lawn, NJ, 07410, USA
Original Press Release
Sandvik Coromant Launches Its Latest Innovation in Material Science
Press release date: September 18, 2013
PUNE, India, -- Sandvik Coromant launches GC4325; a new-generation coated cemented-carbide grade for steel turning at EMO 2013 held at Hannover, Germany. This latest innovation in tool material provides a new, higher potential for increasing cutting speeds and a longer, more predictable tool life with very high reliability, over an extended broad ISO P25 application area.

Predictability has become increasingly important in today's machining, especially where there is limited supervision in production. There are always a number of threats to the edge line remaining intact long enough in steel turning. One challenge is the breadth of the ISO P25 application area, which includes several very different materials, from ductile low-carbon steels to high-alloy hard steels, bar material to forgings, castings to pre-machined parts. The advances with the new grade, GC4325, will actually help users resist holding back on cutting-data levels. The grade provides extremely high process security through its ability to retain an intact edge line.

Withstands higher temperatures

The insert substrate and coating of GC4325 have been developed to better withstand high temperatures, thereby reducing the effect that causes excessive wear.

As a bonus, the grade is highly capable of maintaining the insert edge line at higher temperatures, which translates into the capability for higher cutting speeds with added security through more predictable, longer tool life.

With all this in mind an average productivity increase of 30 percent from today's existing levels is now available. The grade represents a new generation of performance with coated cemented-carbide indexable inserts, providing a new potential to be tapped throughout a large and diversified application area.

Take a closer look at what this new grade has to offer at www.sandvik.coromant.com/gc4325 

About Sandvik Coromant
Sandvik Coromant is a global leading supplier of cutting tools, tooling solutions and know-how to the metalworking industry. With extensive investments in research and development we create unique innovations and set new productivity standards together with our customers. These include the world's major automotive, aerospace and energy industries. Sandvik Coromant has 8000 employees and is represented in 130 countries. We are part of the business area Sandvik Machining Solutions within the global industrial group Sandvik.

Primary Media Contact: Abhijeet Choure, abhijeet.choure@sandvik.com, 91-955-2598350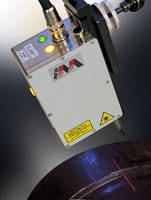 Sensors, Monitors & Transducers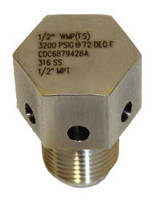 Fluid & Gas Flow Equipment