Demonstration to be held at International Wireless Communications Expo LAS VEGAS- Raytheon Company (NYSE: RTN) will demonstrate the new ISSI capability of its INTEROP-7000™ Interoperability Gateway at the International Wireless Communications Expo in Las Vegas. The P25 ISSI (Inter RF Subsystem Interface) adds another dimension to Raytheon's interoperability gateways that allow police, fire and...
Read More »
At Embedded World on stand 307 in Hall 5, from 26 - 28 February 2013, Deutsche Telekom will be presenting M2M application demos and an opportunity to win a day of mentoring at Deutsche Telekom's business incubator hub:raum. Additionally, further details of new M2M Developer Packages will be revealed. Deutsche Telekom M2M demos at Embedded World: Daily at 11am and 3pm, demos will feature M2M in...
Read More »
PITTSBURGH - Vocollect Healthcare Systems, part of Vocollect, a business unit of Intermec, Inc. (NYSE: IN), announces that it is seeking three technology-minded hospitals to engage in a research-based pilot deployment of its IV clinical workflow application, as well as real-world application and feedback to help identify other practical applications of its AccuNurse voice-based system. Vocollect...
Read More »
Company chosen by primary contractor InterAct Public Safety Systems for its Crossflo DataExchange-® (CDX) Enterprise Edition system that features NIEM-conforming integration SAN DIEGO- Patriot Scientific Corporation (OTCBB: PTSC) today reported that its wholly-owned subsidiary, Patriot Data Solutions Group (PDSG), was selected by InterAct Public Safety Systems to help implement an integrated...
Read More »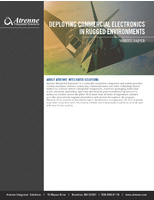 This white paper explores how Commercial Off-the-Shelf components can be used efficiently and cost-effectively in critical military applications.
Read More »
o Certification granted by accredited notified bodies o Fully integrated EN 54 certified fire alarm and voice evacuation solutions for every application o EN 54-24 certified products available for the full range of audio applications Munich - Both of Bosch's voice alarm systems the mid-end Plena system and the high-end fully digital Praesideo system have been granted EN 54 certification by...
Read More »
ROSWELL, Ga., Jan. 29 - Commetrex Corporation announced that Interactive Intelligence has selected BladeWare(VXML) Commercial Edition (CE) as the VoiceXML interpreter for its Interaction Center platform. BladeWare(VXML) CE will enable us to focus on our specialty of developing sophisticated voice-enhanced IVR applications without having to worry about supporting the latest VoiceXML standards,...
Read More »
24th January 2008, Hemel Hempstead - Telephonetics VIP, the speech recognition and voice automation specialist, helps New Forest District Council improve services and meet government targets by implementing an innovative speech driven self-service payment system for council tax payers. Telephonetics VIP equipment already handles in excess of 250 000 incoming calls a year for New Forest District...
Read More »
In an industry first, Telephonetics VIP has released an automated notification solution based on speech recognition technology. The automation specialist has released the Beta version of Remind+, a solution that enables organisations to contact people and remind them they have an appointment in the near future and logs their spoken responses, enabling unused slots to be speedily reallocated....
Read More »
Credit union makes long-term strategic technology investment GLASTONBURY, Conn., Jan. 9, 2008 - Michigan Educational Credit Union announced it has selected Open Solutions Inc.'s The Complete Credit Union Solution(TM)®, a relational core data processing platform for credit unions, to address its enterprise-wide data processing needs. Open Solutions is a leading provider of integrated enabling...
Read More »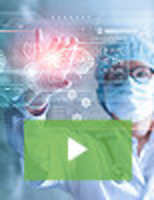 Embedded computing solutions from Dedicated Computing are designed to meet unique and specific requirements. As the preferred supplier to leading healthcare OEMs, the Dedicated Computing team of expert engineers gets your product out to the market faster while helping your company avoid costly validation and verification steps. Check out our video to learn more.
Read More »