FGRIO Modbus multipoint network enables direct analog and digital wireless connections to all FGRIO functions and eliminates need for wire between host and RTU. Master radios support up to 246 slave radios, and each slave supports 2 analog inputs, 2 digital inputs, and 2 digital outputs on single network. Solar Power Kit is comprised of 5 W, 12 V solar panel and comes with clear instructions as...
Read More »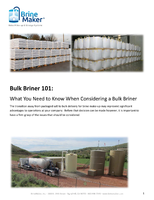 If you're thinking about switching from packaged to bulk salt, check out this white paper and see if a bulk briner is right for your application.
Read More »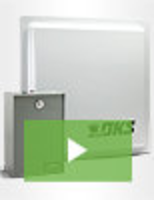 The DoorKing DKS AVI system is at the cutting edge of automotive security technology and represents a leap forward in engineering innovation. When it comes to long-range passive card readers, we lead the industry and set the standard for quality and performance. To find out why the DoorKing DKS AVI system is taking the automotive security industry by storm, see our video.
Read More »