BOSTON, April 27 -- To meet growing consumer demand for more energy-efficient, eco-friendly daylighting options, Cabot Aerogel, a product line of Cabot Corporation (NYSE:CBT), announced a new product incorporating Nanogel® aerogel in skylights produced by ACRALIGHT(TM) International Skylights, a leading manufacturer of commercial, industrial, residential and custom structural skylights....
Read More »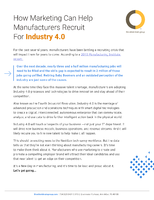 Manufacturers have been fighting a recruiting crisis for the past several years. This white paper offers tips for attracting new, young employees to your manufacturing company.
Read More »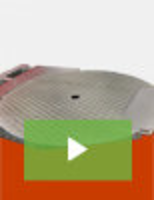 Are you in need of safer, more efficient transportation equipment? Do you feel like your delivery equipment could really use an upgrade? Check out this video, and learn about Halo Ramp Company's patented safety platforms, and how they help you bypass your trickiest delivery challenges.
Read More »