Suited for Foxboro I/A Series automation systems, service is designed to protect against cyber attacks and other network intrusions at industrial sites. Site Security Review Service and System Security Hardening Service also help users develop effective security plan, identify specific site vulnerabilities, and protect against potentially catastrophic intrusions.
Read More »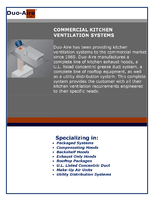 If you can't stand the heat, don't get out of the kitchen! Download this white paper and see how you can improve your commercial kitchen ventilation system.
Read More »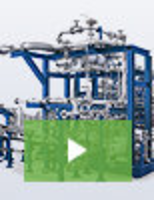 Aerzen is firmly established as a global leader in compressed air, gas, and vacuum solutions. Our reputation as an industry leader is built on consistently delivering innovative products that are at the cutting edge of technology. To learn about the industries finest blowers and oil-free and oil-injected screw compressors, see our video.
Read More »