Websense expands best-in-class, cost-effective security services options for customers and partners AUSTIN, Texas, -- Websense, Inc. the global leader in protecting organizations from the latest cyber attacks and data theft, today announced the availability of an innovative marketplace to help customers gain access to advanced skills to rapidly deploy advanced cyber security protection....
Read More »
Designed to counteract emerging threats and avoid disrupted production, Security Business Solution includes assessments of security of installations with security audits to identify vulnerabilities. Risk mitigation techniques, including firewalls and VPNs, are supplemented with virus-protection software custom configured to automation system. To ensure highest level of protection, security...
Read More »
On-demand ethical hacking service, ImmuniWeb®, offers manual web application penetration test and vulnerability scanning performed in parallel. While manual testing by professional High-Tech Bridge web penetration testers ensures zero false-positives and minimizes false-negatives in report, automated portion of assessment is performed by ImmuniWeb Security Scanner. Testers provide...
Read More »
Oil and Gas Customers Secure Network Data With Sophisticated Security-as-a-Service Solution HOUSTONÂ- — Further accelerating its reputation for cloud security, Alert Logic (www.alertlogic.com) today announced RigNet, Inc. (Nasdaq:RNET), a leading global provider of managed remote communications to the energy industry, has selected the company's Threat Manager and ActiveWatch services to...
Read More »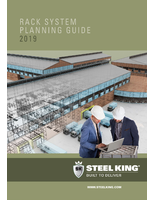 There is plenty to consider before setting up or replacing storage rack systems in your warehouse. This whitepaper contains a guide and general checklist of the most important considerations.
Read More »
Designed to meet needs of public safety organizations and best practices of industry's NG-SEC security guidelines, ESP™ Cyber Solutions for Public Safety safeguards critical public safety assets by offering structured, multi-faceted services and training. Capabilities cover vulnerability assessments, penetration testing, and security posture assessment as well as proactive recommendations and...
Read More »
Part of Trend Micro Cloud and Data Center Security Solution, Web App Security provides enterprise-grade security with vulnerability detection and protection for web applications and platforms they are deployed on. Cloud-based solution can issue unlimited SSL certificates and can be calibrated to specific security needs of each application. By offering intelligent approach to web application...
Read More »
Belfast, UK - The CEM systems aviation-renowned AC2000 security management system has been successfully installed at the new Concourse 3 Terminal 3 in Dubai International Airport. The system was delivered by CEM business partners in UAE, Tyco Fire & Security UAE LLC and was chosen to ensure the highest level of security. Concourse 3, Terminal 3 was part of a multibillion dollar programme to...
Read More »
Enabled as part of Centrify Cloud Services, Centrify Mobile Authentication Services and MAS SDK allow mobile application developers to integrate native and web-based mobile apps with Active Directory and deliver Zero Sign-On authentication to users, eliminating need to remember and re-enter credentials for each mobile app. With services, developers of multi-tier applications have...
Read More »
Through Visa Strategy Manager, financial institutions can create and implement strategies for identifying and stopping fraudulent transactions in real-time at check-out. Algorithms enable users to target riskiest transactions with customized strategies and determine whether they should be approved, declined, or flagged for review. By building customized rules that are based on issuer's...
Read More »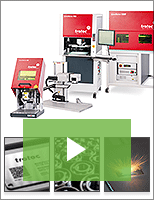 Trotec's laser marking solutions provide your company with configurable workstations and intuitive, customizable software. Check out our video to learn more.
Read More »