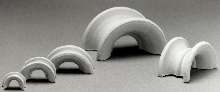 Products, designed for applications in thermal shock conditions or continuous high-temperature environments, are resistant to chemicals, abrasion, and breakage resulting from extreme thermal conditions. Saddles are constructed of stoneware or porcelainized material and are offered in 6 sizes from Â-½-3 in. Units are produced with manufacturing processes for smooth, beveled, and...
Read More »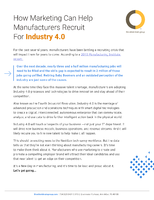 Manufacturers have been fighting a recruiting crisis for the past several years. This white paper offers tips for attracting new, young employees to your manufacturing company.
Read More »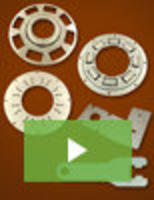 PDS is an established leader in progressive die stamping, with a reputation for providing precision and value that dates back more than half a century. Through extensive capabilities and a staff of seasoned professionals, we set the standard for quality, delivering flexible services that can meet the needs of the most challenging requirements. See our video to learn more.
Read More »