Developed for plier grinding applications, CNC Rotary Deburr/Grinding Machine consolidates 3 stations on single dial. Hand operations or single station rotary belt grinding operations can also be performed. Standard features include belt speed of 4,000-7,500 fpm, self-contained coolant system with filtration and magnetic separator, speed modification capabilities at each station, real-time head...
Read More »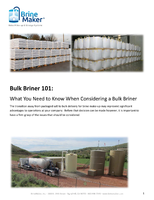 If you're thinking about switching from packaged to bulk salt, check out this white paper and see if a bulk briner is right for your application.
Read More »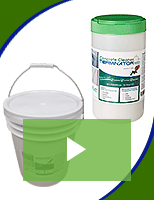 To enhance its appearance by removing oil stains, Terminator-HSD uses micro bacteria to remove the stain without harsh chemicals, acids, or detergents. Check out the video to learn more.
Read More »