Based on Z1-Foil technology, PRND HT Series provides load-life stability to -
Read More »
Featuring reverse geometry wraparound terminals and alumina substrates, L-NS series resistors in 0508, 0612, and 1225 case sizes are built on homogeneous nickel-alloy, moisture-resistant film and combine resistance down to 0.03 or 0.05 Ω with power handling capabilities to 2 W. Sulfur-resistant products offer noise of < -30 db and combine absolute TCR of -
Read More »
With 0.12 x 0.10 in., 0.12 x 0.06 in., or 0.12 x 0.18 in. form factor, low rho SMD series- helps provide overcurrent and overtemperature protection for battery pack PCMs (protection circuit modules) used in mobile consumer devices. Products can be assembled with reflowable soldering technique and feature resistance from 10–25 mΩ after reflow process. Designed for operating current of 2 A and...
Read More »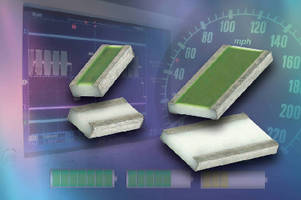 Available in 13 case sizes from 0505 to 2512, L-NS Series offers resistance values down to 0.03 Ω, making devices suitable for hybrid or surface-mount current sensing applications where they detect and convert current to measured output voltage. Units feature reverse geometry wraparound terminals and alumina substrate for power handling to 2 W.- Built on homogeneous nickel-alloy,...
Read More »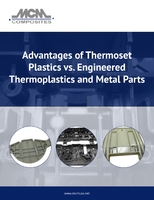 Thermosets and engineered thermoplastics are sometimes better suited to differing situations, but they do have some overlap in relevant use cases.
Read More »
Available in 3 models with 1, 1.35, or 1.82 mm pitch, PRAHT Series features resistance values from 10 W to 2 MW and power ratings from 10-20 mW per resistor. Four-resistor networks also offer load-life stability of 0.7% after 2,000 hr at rated power and +215-
Read More »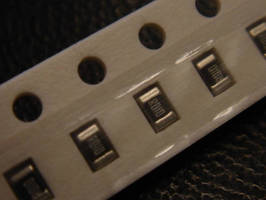 Rated at 0.5 W, CSRF0805 employs foil on ceramic carrier technology and offers TCR values as low as 50 ppm. Product offers resistance values from 10-100 mohm, in 1% and 5% tolerances, and accommodates needs of portable electronics. Applications include power supplies, battery management, voltage regulators, portable barcode scanners, portable communications devices, portable medical diagnostic...
Read More »
MALVERN, Pa. - Vishay Precision Group, Inc. (NYSE: VPG) today announced that its Vishay Foil Resistors (VFR) brand's RCK and S series high-precision Bulk Metal® Foil resistors and HTHA series ultra-high-precision Bulk Metal Z1-Foil hybrid chip resistors have been selected for Electronic Design's Top 101 Components. The annual list compiles the 101 most popular components from the previous year...
Read More »
Bulk Metal-® Z-Foil wrap-around chip resistors of VSMP series offer respective TCRs of -
Read More »
MALVERN, Pa. - Vishay Intertechnology, Inc. (NYSE: VSH) today announced that it will be exhibiting its latest semiconductors and passive electronic components in booth 6D-210 at Power System Japan, a focused exhibition on power systems at Techno-Frontier 2012, being held at the Tokyo Big Sight from July 11 to 13. Celebrating the 50th anniversary of its founding by Dr. Felix Zandman at the event,...
Read More »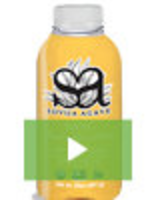 Come Alive Organics distributes all-natural, proprietary flavored agave for the food and beverage industry while helping children across the globe. Learn more about our agave products and our one sweet cause in this video and two-page PDF.
Read More »