QuartzPatch(TM) enables end-users to apply epoxy-resurfacer with addition of colored aggregates in hallways, food service areas, laboratories, showers areas, food processing areas, hospitals, bakeries, and dock areas. Packaged in 5 gal container, multi-colored quartz concrete-floor patch kit includes epoxy liquids, colored aggregates, and complete instructions. End-user can select from stock...
Read More »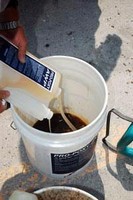 With up to 30% tensile elongation and ability to cure in -20 to +130°F temperatures, Pro-Poxy AWP high-strength epoxy-urethane hybrid is suited for extremely cold conditions, such as freezers, and those that endure extreme heating and thawing, such as parking structures, airport taxiways, and runways. Available in ready-to-use kit, product has no halo effect on surrounding concrete....
Read More »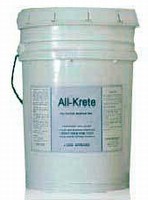 Since 1975 Delta Chemicals provides concrete repair and reinforcement products, concrete finishing, treatment and maintenance products to consumers and construction industries. Specializing in concrete repair products, including concrete sealers, nonslip floor coatings, liquid crack fillers, and more. Delta announces ALL-KRETE concrete repair compound that cures at room temperature in 30 minutes....
Read More »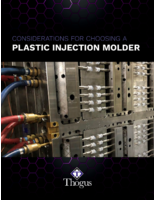 Choosing a plastic injection molder is no small decision. There are a number of factors that play into your selection, and it's important to consider them all to ensure you find the plastic injection molding company that suits your unique needs. This eBook is your guide to identifying those factors to help you make an informed decision.
Read More »
DUBLIN, Ohio - A new mixing technology for two-part adhesive and sealer applications is now part of the PLIOGRIP® by Valvoline body repair system from Ashland Inc. (NYSE:ASH). The 18-element SuperQuadro(TM) static mixer from Sulzer Quadro Systems will be introduced with the new larger format 400ml and 600ml PLIOGRIP by Valvoline products for the truck repair market. The new mixer will be...
Read More »
SAFETY SEAL® Heavy Equipment Tire Repair Kit includes everything required to perform permanent on-the-wheel repairs on off-road pneumatic tires, minimizing jobsite downtime. Used in field, kit features metal T-handle insertion tool that simultaneously inserts up to three 16 in. long Safety Seal repair strips into puncture. Impact-resistant, plastic carrying case contains 18 self-vulcanizing...
Read More »
Engineered to return automobiles to pre-accident condition, PLIOGRIP® by Valvoline body repair system utilizes urethane, epoxy, and MS Polymer technologies. Offering is comprised of 17 core products that are segmented into 4 groups: SMC Repair, Panel Bonding, Plastic Repair, and Sealers and Foams.
Read More »
Non-marring HandyBar features chisel end that allows technician to repair body lines in sheet metal without scraping off rust protective coating. Long flat surfaces of tool enable technicians to spring door panels and pound out high spots in sheet metal without scratching surfaces.
Read More »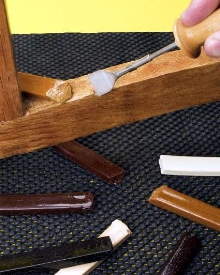 Hot Tool FR-Kit includes LK-1 Lacquer Burn-In Knife with spatula-shaped tip that heats up, melts, and smoothes lacquer sticks into cracks and gouges on wood furniture. Measuring 6 in. long, knife has tapered wooden handle that stays cool and 11/16 in. wide tip that heats up to 300°F in under 2 minutes. Tips also come in 3/16 and 7/16 in. sizes. Lacquer sticks are offered in walnut, cherry,...
Read More »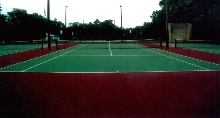 Resistant to abrasion and scuffing, multi-purpose Grip-Coat(TM) provides protection for multi-use exterior surfaces. Colored coating provides surfaces with traction to prevent skidding in stop-and-go traffic areas and also seals, preserves, and adds anti-glare visibility. Ready for use in 24 hr, coating is suited for heliports, Med-Vac arrival and departure points, highway medial strips, traffic...
Read More »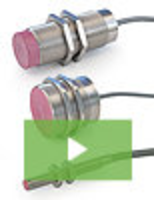 Locon Sensor Systems offer robust sensor solutions for even the most severe environmental conditions. Their line of high-temp inductive sensors and their cylindrical photoelectric series can operate in temperatures up to 250 degrees Celsius. See our video to learn more.
Read More »