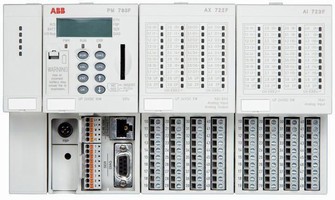 Available in various local languages, Freelance compact control system includes AC 700F controller that bridges gap between PLCs and larger process automation systems. Hybrid control solution features Control Builder F engineering tools, DigiVis, pre-engineered visualization components such as faceplates, module diagnosis, troubleshooting capabilities, ready made system communication, event list,...
Read More »
Available in traditional brick design with 10, 16, or 24 built-in I/Os, 12 Vdc MicroSmart Pentra can handle solar applications, including traffic signs, lighting controls, road sign controls, and tracking systems. It is also suited for remote water pumping stations and injection systems in gas and oil industry, as well as vehicle applications such as utility trucks, trains, vans, and buses. Unit...
Read More »
DESIGN AND MANUFACTURE OF QUALITY ELECTRONIC EQUIPMENT AND INDUSTRIAL CONTROL SYSTEMS FREDERICKTOWN, OHIO, July 1, 2008 - Divelbiss Corporation, serving the electronic and industrial control industry since 1974, announces availability of two programming and training development aids for use with the Solves-It! family of plug-in programmable logic controllers. Designated the SI-DEMO-01 and...
Read More »
Based on MotionChip(TM) technology, Model IDM3000 embeds motion controller, drive, and PLC functionalities in single unit. With ability to drive 10 A continuous and 30 A peak current at supply voltage ranging from 160-325 V, it can be used to control brushless, induction, and dc motors up to 3 kW. Equipped with digital and linear Halls, incremental encoder, SSI, and resolver sensors, CANopen...
Read More »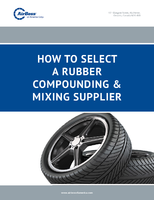 To learn more about rubber compounding and mixing, and how experienced manufacturers like AirBoss can meet your needs, download this whitepaper now.
Read More »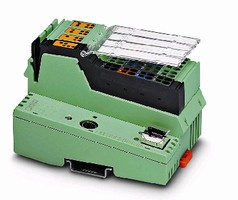 Offering embedded control platform for small- to medium-sized applications, ILC 150 VLC includes built-in Ethernet port, which allows for networking and data exchange to supervisory system using Ethernet/IP protocol. Steeplechase VLC 7.2 provides flowchart-based programming tool for ILC 150 VLC, ILC 350 VLC, and S-MAX VLC.
Read More »
With 8 digital inputs, 4 digital outputs, and 1 analog input, Nano-PLC module is compatible with all JVL MAC motors and suited for stand-alone solutions or as intelligent slave in larger systems. It includes multi-operator calculator for motor registers and variables, branching feature with conditional code-line jump, and 16 command types in addition to Remarks and Binary Commands. There are 3...
Read More »
Featuring direct connection to Beckhoff I/O terminals, models BC9120, BC9020, and BC9050 can be operated as stand-alone PLCs or decentralized intelligence in Ethernet network. Each has implemented Modbus TCP, ADS/TCP, ADS/UDP, BootP, DHCP, SNTP, and SMTP protocols. While BC9050 extends Beckhoff Bus Terminal system in space-saving housing, BC9020 and BC9120 offer additional program and data...
Read More »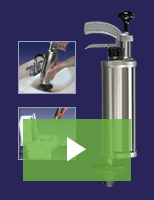 The Kinetic Water Ram by General Pipe Cleaners clears out clogged pipes quickly using kinetic energy. The Ram is so simple to operate, anyone can use it. Check out the video to learn more.
Read More »