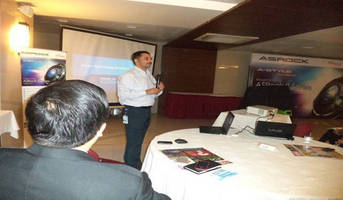 Waterproof Z87 Motherboards Officially Launched in India Mumbai, India – ASRock, a leading global motherboard manufacturer, officially released the 8 Series Motherboard line at a launch event in the Krishna Palace Hotel in Mumbai on 6 September 2013. In addition to the launching of these waterproof motherboards, an array of cutting-edge motherboards for the DIY segment, industrial PCs,...
Read More »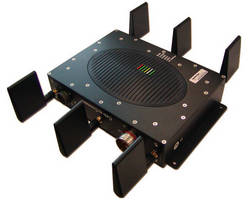 Kontron avionics solutions enable in-flight connectivity and Wireless IFE providers to improve the passenger experience Poway/Anaheim, CA – Kontron announced today that its Cab-n-Connect Wireless Access Point (CWAP) has been selected by Row 44 for its high-speed Wi-Fi installations. Row 44, a subsidiary of Global Eagle Entertainment (Nasdaq: ENT), is a leading provider of in-flight Wi-Fi...
Read More »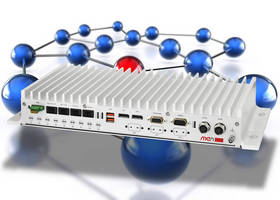 New BL50W implements wireless functions from WiFi to LTE BLUE BELL, Pa. – MEN Micro Inc., a world-renowned provider of embedded computing and I/O solutions for mission-critical industrial, mobile and harsh environment applications, has further expanded its line of maintenance-free box PCs with the BL50W for wireless applications.-  The compact, rugged structure of the new unit ensures reliable...
Read More »
Sleek, multimedia rich phablet with extensive battery life takes renowned ALCATEL ONETOUCH functionality to new heights BERLIN - ALCATEL ONETOUCH and MediaTek Inc., today announced the release of the ALCATEL ONETOUCH HERO, a 6 phablet device that combines high performance with extravagant design and groundbreaking interactive features for a mobile experience like no other.-  Fueled by MediaTek's...
Read More »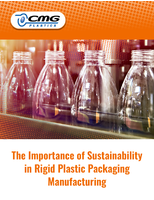 Want to learn more about sustainable rigid plastic packaging? Ask the experts at CMG Plastics! We've got extensive experience in helping to bring rigid plastic products to market through complete custom plastic injection molding and blow molding services.
Read More »
Live IBC demonstration to make compelling case for video workloads in the cloud using standard hardware provisioned with OpenStack Eching, Germany- – Kontron today announced its participation to join Intel at its TV from Cloud to Home booth during the International Broadcasting Convention (IBC) to demonstrate live video delivery in the cloud with partners Vanguard Video and Vantrix. As both...
Read More »
Functioning as- desktop or wall mount system, 231 x- 199 x 97 mm AMI311-970 houses MI970 Mini-ITX motherboard. Front panel features 2- USB 2.0 ports as well as LEDs for power and HDD, while connectivity is fostered via such options as serial port, DVI-I+DVI-D, dual USB 3.0+DisplayPort, dual USB2.0+RJ45, and audio. Supplied with 8 GB DDR3 SO-DIMM system memory, 320 GB HDD, and- 120 W power...
Read More »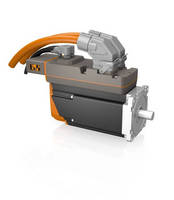 B&R Industrial Automation will exhibit its innovative packaging solutions from September 23-25 at PACK EXPO in Las Vegas, where over 26,000 packaging and processing manufacturing professionals will come together. B&R specializes in standards-based, scalable and modular control systems integrating logic, motion, robotics, human-machine interface (HMI), safety, I/O and data acquisition in a unified...
Read More »
Eurocom has added the AMD Radeon HD 8970M in CrossFireX to the Scorpius high performance laptop. The Scorpius is equipped with dual MXM 3.0B slots rated for 100W GPUs and is ready to SLI or CrossFireX some of the most powerful graphics cards on earth.-  The Scorpius was designed from the beginning as a no compromise, high performance system. The EUROCOM Scorpius has a variety of configuration...
Read More »
Users Rave About Enhanced Performance and Improved Ease of Use for Entire Dental Team MELVILLE,-  N.Y. – More than 100 dental professionals experienced a live, hands-on demonstration last week of the new E4D-® NEVO™ Scanner and Design Center during a scheduled session at The Las Vegas Institute for Advanced Dental Studies (LVI), generating additional momentum for this innovative digital...
Read More »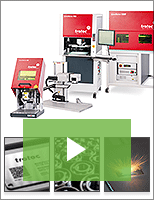 Trotec's laser marking solutions provide your company with configurable workstations and intuitive, customizable software. Check out our video to learn more.
Read More »