SINGAPORE, Feb. 19 - SINGAPORE AIRSHOW - Singapore Airlines (SIA) has selected Pratt & Whitney Global Service Partners' patented EcoPower® process to wash the airline's entire fleet of passenger and cargo aircraft engines. This work will be performed at the EcoPower service center located at Changi International Airport in Singapore, and operated by Eagle Services Asia, a Pratt & Whitney...
Read More »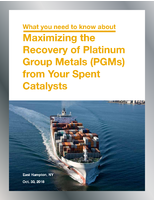 Making a decision about how to dispose of your spent precious metal catalysts? Download now to find out more about precious metal refining, the responsible and profitable solution.
Read More »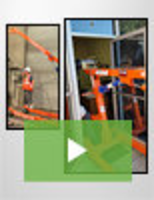 EZRig Cranes offers lifting solutions that are engineered for robust performance, providing the ultimate in portability. Designed for real-world lifting needs, our products are small and light with options and features that make them ideal for a broad range of applications. See our video to learn how an EZRig Crane can simplify your lifting requirements.
Read More »