SINGAPORE, Feb. 19 - SINGAPORE AIRSHOW - Singapore Airlines (SIA) has selected Pratt & Whitney Global Service Partners' patented EcoPower® process to wash the airline's entire fleet of passenger and cargo aircraft engines. This work will be performed at the EcoPower service center located at Changi International Airport in Singapore, and operated by Eagle Services Asia, a Pratt & Whitney...
Read More »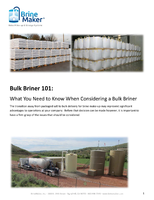 If you're thinking about switching from packaged to bulk salt, check out this white paper and see if a bulk briner is right for your application.
Read More »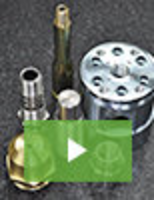 Quality, customer service, and unbeatable value are the hallmarks of Hogge Precision. Since 1989 we have built a reputation as the go-to precision machining source, servicing many demanding industries. For CNC machining and screw machining, there are few manufacturers that can match our capabilities and expertise. See our video to learn more.
Read More »