AXIGEN Mail Server v6.0 enables users to share emails, tasks, and appointments by granting colleagues permissions to read, write, delete or perform other actions on content of selected mailbox folders. Users can also view others' free/busy status or delegate the right to send messages in their name. Including Enterprise Edition that addresses collaborative companies, software also meets...
Read More »
SALSA v5 is multi-network and multi-server platform that supports centralized operations for scalable and repeatable application-centric service offerings over WANs. It transcends actual VPN services and enables to shift from network-centric SLA model to application-centric one. With ability to manage 5,000+ sites per server and control of 100+ servers, platform features reporting server, web...
Read More »
Designed to facilitate management of multiple switches in test lab and network monitoring environments, TITAN v1.6 provides secure and centralized point of control for network connections, as well as scalable platform to accommodate infrastructure growth. Topology Scheduler enables users to create calendar for running saved network topologies. When searching for devices, users can define as many...
Read More »
Designed for Windows servers, IQ Reverse Proxy 1.5.2 includes cache, load-balancing, bandwidth limits, and configurable NTLM/HTML/HTTP/1.1-digest/basic authentication. Anti hot-linking feature enables webmasters to control other sites linking to their multimedia content, preventing leeching of bandwidth. Utilizing multiple CPU cores, program also features 256-bit SSL/TSL accelerator, failover...
Read More »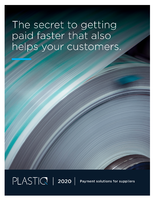 Plastiq—an easier, faster, and smarter payment solution for buyers and suppliers.
Read More »
Story Highlights o Four new products bring world-class capture and BPM capabilities to SharePoint 2007 customers at affordable prices o Captaris completes strategic transition from fax server leader to a leader in intelligent document and process management solutions o Captaris will also offer the new products to extend its large installed base of fax server and document management customers...
Read More »
HANNOVER, Germany, March 3 - - Steve Ballmer discusses environmental sustainability efforts from Microsoft and general availability of enterprise products. Today at CeBIT 2008, Microsoft Corp CEO Steve Ballmer discussed company efforts for information technology (IT) and the protection of the environment, and delivered news about the next step in Microsoft's software plus services vision for more...
Read More »
New Data Destruction Solution for High-End Server and SAN Environments JOENSUU, Finland, March 3/ - Blancco's latest client software will ease the process of data erasure in the complex and technically challenging enterprise server and storage environments with its latest out-of-the-box solution. The latest Blancco erasure client marks a significant upgrade with an extended range of hardware...
Read More »
Microsoft will announce new online offerings: release of Microsoft Search Server 2008 Express and Silverlight Blueprint for SharePoint. REDMOND, Wash., March 2 / / - Microsoft Chairman Bill Gates will kick off the Microsoft Office SharePoint Conference 2008 in front of a sold-out audience of customers and industry partners Monday, highlighting the growth and success of Microsoft Office SharePoint...
Read More »
With ability to support enterprise-scale workload and performance demands, Composite Information Server(TM) v4.6 features 64-bit native Java Virtual Machine that helps improve performance of large, complex queries. It publishes data services using SOAP/JMS binding, consumes SOAP/JMS based services, and describes SOAP/JMS services in WSDL. Software supports native ADO.Net driver functions, and...
Read More »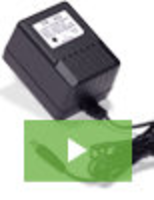 Triad Magnetics, an industry leader and one of the most trusted names in transformer design and manufacturing, is proud to announce the release of the Triad WAU Wall Plug-In AC Power Supply. Engineered to provide robust performance and high reliability, it is setting the standard for 120V/60Hz power supplies. See our video to learn all about it.
Read More »