Released via HP-UX 11i v3, Update 2, operating environments (OEs) simplify UNIX deployments on HP Integrity servers. Preintegrated OEs deliver fully integrated UNIX virtualization and full range of HP software. Offerings include Base OE, Virtual Server OE (VSE-OE), High-Availability OE (HA-OE) providing HP Serviceguard clustering, and Data Center OE (DC-OE), with VSE-OE and HA-OE software, that...
Read More »
By creating seamless workflows to triage, diagnose, and repair network problems, HP Network Lifecycle Management helps IT organizations monitor and manage business services to mitigate business risk and reduce potential costs of service downtime. Unified automation enables holistically managed networks, and solution eliminates time required of operators to search within separate tools when...
Read More »
Empowering organizations to balance network change with risk management and compliance imperatives, IPsonar® v4.0 Merger and Acquisition Software provides visibility into network connectivity and behavior during process of integrating separate networks and IT infrastructures. Program enables organizations to plan and execute network consolidation, create accurate baseline of entire network...
Read More »
Splunk for Change Management continuously audits all configurations and changes across datacenter components, detects unauthorized changes, validates change deployment, and discovers service-impacting changes during incident response. Solution lets users leverage indexing, search, alerting, and reporting capabilities across all IT data to proactively identify unauthorized changes and accelerate...
Read More »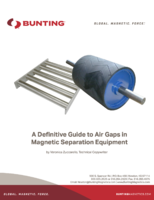 This guide discusses how air gaps affect magnetic separation applications.
Read More »
Neuron-ESB v2.0 is Enterprise Service Bus software that extends Microsoft .NET Platform by providing real-time messaging, integration, and web service management. It helps companies implement real-time integration across their enterprise, enabling timely response to changing events. All communication over bus is managed by sending messages over Topics using publish-subscribe pattern. With this...
Read More »
Offering support for Windows Server 2008, Radmin v3.2 is used for administering corporate networks. Its improved networking algorithms ensure no delays in transferring remote screen image. Software also features left-hand mouse support.
Read More »
Distributed Intrusion Prevention System, Dragon® IDS/IPS and NetSight® Automated Security Manager software, identifies and automatically contains threats in real-time on every wired and wireless network connection in multi-vendor environments. Proactive protections are extended to every LAN edge access port and all WLAN 802.11 frequencies to detect threats, mitigate, or stop any...
Read More »
Intermec, IBM, and OATSystems streamline RFID solutions implementations EVERETT, Wash., April 15, 2008 - Intermec (NYSE:IN) has announced that the IF61 Smart Reader is validated as a remote platform to host IBM data capture applications with IBM's newly released WebSphere Premises Server 6.1. The Intermec IF61 is the first RFID reader to provide implementers of IBM-based RFID solutions the...
Read More »
Providing all contact management capabilities of any ERP system, Envision Contact Management v3.0 is designed to be integrated seamlessly as natural extension to users own systems. Service oriented architecture also allows users to extend and integrate Envision with any system in their company, as well as outside business partners. Providing both Windows and Windows on Web, software can be...
Read More »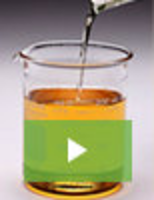 For the ultimate in heat transfer fluid performance, Paratherm offers HR Heat Transfer Fluid that is engineered specifically for closed loop liquid phase heating. When it comes to characteristics such as thermal stability and fluid degradation, Paratherm HR leads the industry in value and performance. See our video to learn how Paratherm is raising the bar for heat transfer fluids.
Read More »