Designed for manufacturers in apparel and footwear industries, Infor PLM Runtime offers standard integration capability with client-side Microsoft Outlook-® to enable collaborative design environment across supply chain. New product designs, drawings, and style information can be shared via e-mail from PLM software, and suppliers/partners can review, change, and respond to original user. To...
Read More »
With BizViz(TM) v9.13 Manufacturing Intelligence/Business Visualization Suite, users gain insight into operations through real-time data aggregation and connectivity to multiple data sources. EarthWorX(TM) Web Part, based on Microsoft Virtual Earth(TM) technology, geographically contextualizes enterprise information and key performance indicators, while BridgeWorX(TM) blocks allow users to import...
Read More »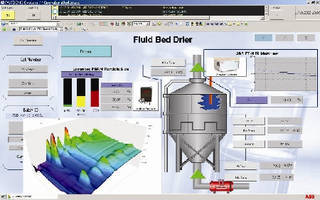 Designed for use with any process automation solution, Industrial IT eXtended PAT promotes integration of analytical measurements into manufacturing process to optimize product development, quality, and safety of end product. Program combines process data collection and analysis with traditional process control and data management. In addition to host of resident analyzer drivers, xPAT utilizes...
Read More »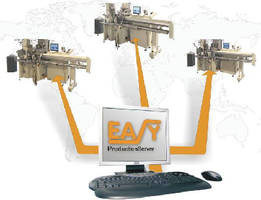 CrimpCenter machines are available with EASY ProductionServer software, which can automatically sort and allocate orders to minimize changeovers and reduce production expense. From central PC, production orders can be sent via network to one or more fully automatic crimping machines. Order sequence and allocation is optimized to minimize machine downtime. Software also recognizes current machine...
Read More »
Read about the various types of tapes used in energy and utility applications.
Read More »
Reducing time-to-production as well as production expense, WELD PLANNER lets users evaluate and control Welding Distortion Engineering at early stage of Preliminary Design and Planning. Access to welding-induced distortion simulation is provided for those unfamiliar with Finite Elements Simulation, and other abilities cover generation or automatic finding of weld seams between parts; defining...
Read More »
By leveraging BPM architecture natively embedded within platform, FlexNet-® Global Process Manager enables manufacturers to create, manage, and retire business processes while governing standardized best practices across broad scope of manufacturing operations performed at multiple physical locations. Security options and electronic signatures assure proper governance of changes, while tracked...
Read More »
As hub for Enterprise Quality Management, FlexNet-® Quality v3.0 streamlines inspection and improvement programs by aligning quality to pace of manufacturing, warehouse, and supply chain operations. Quality characteristics can be collected according to Inspection Plan residing within FlexNet instead of relying on external systems. Results are available in real-time to support immediate...
Read More »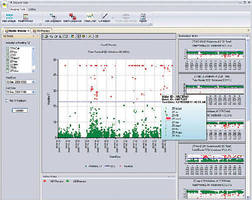 Helping photovoltaic (PV) manufacturers increase cell efficiency, Discover Solar(TM) incorporates database structure and analysis engine optimized for unique requirements of high-volume production. Engineers can monitor health of complete production line, identifying tool and sub-component problems as well as incoming material issues. Fab management software tool offers statistical process...
Read More »
With EnSuite, all users in enterprise can access product information stored in master CAD data file. Program provides tools to access bill-of-materials of assembly and to identify relationships among components to assist Purchasing department in make-or-buy decisions. Manufacturing support can check for interference/clearance among mating parts and individual feature dimensions. Using software,...
Read More »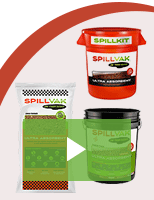 Are you struggling to find an absorbent that doesn't result in at least some leaching? SpillVak outperforms all rock and clay-based materials. Check out our video to learn more.
Read More »