New Aberdeen Report Indicates Top Performers Leverage a Comprehensive PLM Toolset to Respond Effectively to Customer Needs PLANO, Texas, January 26, 2009 - Siemens PLM Software, a business unit of the Siemens Industry Automation Division and a leading global provider of product lifecycle management (PLM) software and services, today announced a new global initiative and online resource center...
Read More »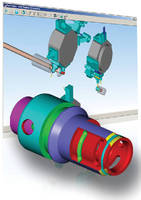 Suited for CNC Mills, Lathes, WireEDM, Turn-Mill Centers, and Swiss-type lathes, PartMaker-® suite features UI with descriptive icons and user-configurable toolbars that promote user productivity. Solid model can be directly integrated into programming window, and tool paths can be assigned directly to solid model. Critical manufacturing data is automatically retrieved via Extract Parameters...
Read More »
Related Products o QuickPanel PACSystems, Operator Interface Products, Proficy HMI/SCADA -iFIX, Proficy Operations Management Software Support Multiple Vendor Platforms 02/04/2009 Charlottesville, VA, February 4, 2009 GE Fanuc Intelligent Platforms, a unit of GE Enterprise Solutions, today announced that its hardware and software products enable OMAC Make2Pack standards to support multiple vendor...
Read More »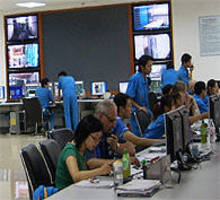 Zurich, Switzerland, Feb. 9, 2009 -- ABB's award-winning System 800xA process automation solution for the Hunan Juntai pulp mill in China - the most advanced, most automated and biggest single pulp investment in the country - has taken pulp mill automation and process efficiency to a new level. Dubbed China's most advanced and automated paper mill and the biggest single investment in the pulp and...
Read More »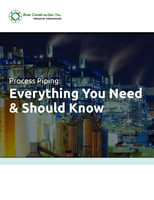 Learn how process piping differs from other systems, key considerations, and how it's applied in different systems.
Read More »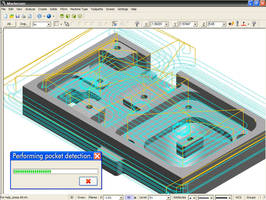 January 2009 Los Angeles, CA- For CNC Software, Inc., Westec 2009 will feature the newest product in the Mastercam CAD/CAM software suite - Mastercam for SolidWorks, as well as Mastercam X3. Both will be showcased in booth # 3258 at the Los Angeles Convention Center in Los Angeles, CA, March 30 - April 2. Mastercam for SolidWorks Mastercam for SolidWorks is fully integrated CAM that runs...
Read More »
Including various modules, Crispin line provides complete solution for design and manufacture of both uppers and soles. TechPac allows designers to specify manufacturing processes to be used and sequences of operations to be followed at production stages of shoe. ShoeDesign module provides range of options for 3D upper design, while LastMaker enables creation of standard lasts and development of...
Read More »
FactoryTalk Pharma Suite provides pharmaceutical and biotechnology manufacturers on-demand access to key manufacturing information and production processes optimization. Production Management application delivers recipe, equipment, and exception management functionality for synchronization of multiple production processes, while Dispense application supports weighing and dispensing operations in...
Read More »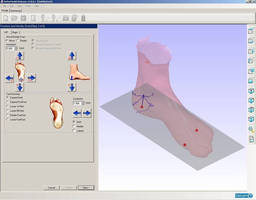 OrthoModel takes design data from scanning system or uses manual measurements while OrthoMill takes models from CAD systems and outputs instructions to milling machine. Suited for comfort/medical markets, programs incorporate menus with industry terminology and also enable patterns to be designed from scan data to create orthotics in various materials. Users can add library of models, add-ons,...
Read More »
Support for Microsoft Platforms Enables Microsoft Developers to Analyze Code in Visual Studio and Vista SAN FRANCISCO, Jan. 27 /-- Coverity Inc., the software integrity company, announced the availability of new features in Coverity Prevent for software developers who rely on Microsoft products. The latest release of Coverity Prevent now offers support for Microsoft Windows Vista, integration...
Read More »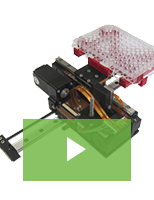 TPA Motion's microplate handling robots are designed specifically for medical instruments and lab automation devices. Check out the video to learn more.
Read More »