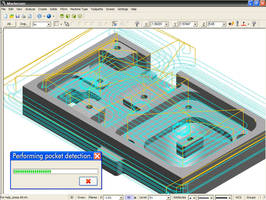 January 2009 Los Angeles, CA- For CNC Software, Inc., Westec 2009 will feature the newest product in the Mastercam CAD/CAM software suite - Mastercam for SolidWorks, as well as Mastercam X3. Both will be showcased in booth # 3258 at the Los Angeles Convention Center in Los Angeles, CA, March 30 - April 2. Mastercam for SolidWorks Mastercam for SolidWorks is fully integrated CAM that runs...
Read More »
Including various modules, Crispin line provides complete solution for design and manufacture of both uppers and soles. TechPac allows designers to specify manufacturing processes to be used and sequences of operations to be followed at production stages of shoe. ShoeDesign module provides range of options for 3D upper design, while LastMaker enables creation of standard lasts and development of...
Read More »
FactoryTalk Pharma Suite provides pharmaceutical and biotechnology manufacturers on-demand access to key manufacturing information and production processes optimization. Production Management application delivers recipe, equipment, and exception management functionality for synchronization of multiple production processes, while Dispense application supports weighing and dispensing operations in...
Read More »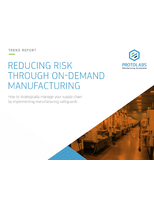 Check out this white paper to learn how putting manufacturing safeguards in place stimulates growth and reduces risk in your supply chain.
Read More »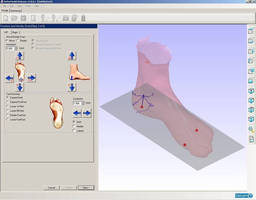 OrthoModel takes design data from scanning system or uses manual measurements while OrthoMill takes models from CAD systems and outputs instructions to milling machine. Suited for comfort/medical markets, programs incorporate menus with industry terminology and also enable patterns to be designed from scan data to create orthotics in various materials. Users can add library of models, add-ons,...
Read More »
Support for Microsoft Platforms Enables Microsoft Developers to Analyze Code in Visual Studio and Vista SAN FRANCISCO, Jan. 27 /-- Coverity Inc., the software integrity company, announced the availability of new features in Coverity Prevent for software developers who rely on Microsoft products. The latest release of Coverity Prevent now offers support for Microsoft Windows Vista, integration...
Read More »
Designed for manufacturers in apparel and footwear industries, Infor PLM Runtime offers standard integration capability with client-side Microsoft Outlook® to enable collaborative design environment across supply chain. New product designs, drawings, and style information can be shared via e-mail from PLM software, and suppliers/partners can review, change, and respond to original user. To...
Read More »
With BizViz(TM) v9.13 Manufacturing Intelligence/Business Visualization Suite, users gain insight into operations through real-time data aggregation and connectivity to multiple data sources. EarthWorX(TM) Web Part, based on Microsoft Virtual Earth(TM) technology, geographically contextualizes enterprise information and key performance indicators, while BridgeWorX(TM) blocks allow users to import...
Read More »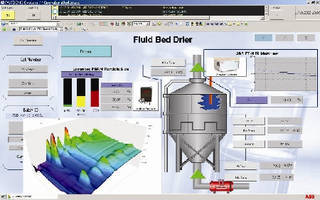 Designed for use with any process automation solution, Industrial IT eXtended PAT promotes integration of analytical measurements into manufacturing process to optimize product development, quality, and safety of end product. Program combines process data collection and analysis with traditional process control and data management. In addition to host of resident analyzer drivers, xPAT utilizes...
Read More »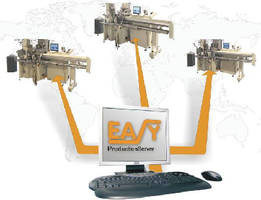 CrimpCenter machines are available with EASY ProductionServer software, which can automatically sort and allocate orders to minimize changeovers and reduce production expense. From central PC, production orders can be sent via network to one or more fully automatic crimping machines. Order sequence and allocation is optimized to minimize machine downtime. Software also recognizes current machine...
Read More »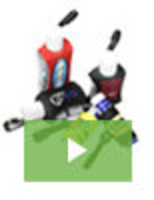 Neagle Choice has long been known as a quality source for commercial sewing, printing, die cutting, and the manufacturing of a wide range of custom products. Enhancing our service capabilities has been the key to our success, and has driven our growth into many new and exciting markets. Continuing on this trajectory, we now offer precision laser cutting and etching, adding to our long line of manufacturing services. See our video to learn all about it.
Read More »