Americase located in the Dallas / Fort Worth Metroplex has created a new service to assist companies that need small quantities of custom designed corogated boxes. No longer will you be required to buy 500 - 1000 minimum boxes when only 25 or 50 are needed. Plus the cost is very affordable. No job too small or odd. Custom sizes are available. We also provide labeling and graphics and all can be...
Read More »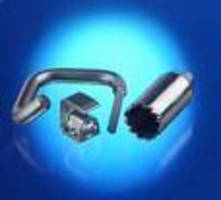 Vertically integrated CNC manufacturing company provides innovative high-quality solutions BOYERTOWN, PA - Judson A. Smith Company, a leading manufacturer of precision, custom tubular parts and machined components in most materials, offers in-house CNC Machining capabilities for milling, turning, screw machining, wire EDM and laser fabrication. These vertically integrated capabilities enable the...
Read More »
Plastic Molded Concepts, Inc. of Eagle, WI offers you a broad range of creative plastics processing services. Our goal is to help you develop and produce injection molded plastic parts that fit, that work, and that cost as little as possible. Drawing on more than 31 years of experience, our ISO 9001 certified company transforms your designs into finished parts that fully satisfy your...
Read More »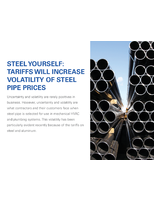 To learn more about how these tariffs might affect your business, and how Aquatherm is continuing to help customers keep their competitive edge, download this white paper now.
Read More »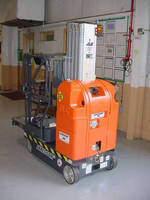 McClarin Plastics, Hanover PA, provides attractive, durable thermoformed TPO Components for the most rugged and abusive field environments, plus the added value of complete assembly of secondary components. Catering to the transportation, industrial equipment and service truck industries, McClarin Plastics engineering team delivers consistent solutions to traditional processes, specific to your...
Read More »
ROCKLEDGE, Fla., July 21 -- LRM Industries International, Inc., headquartered in Rockledge, Florida, announces the invention of TSD Twin Sheet Direct(TM): a new innovative production process, extending the product value of its patent-pending STF Sheetless ThermoForming(TM) technology, which was invented and commercialized by LRM in 2007. TSD Twin Sheet Direct(TM) thermoforming uses existing...
Read More »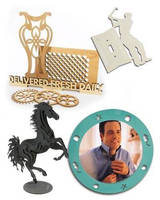 Wilke Enginuity in Hanover Pa now offers a new line of Ornamental products: http://wilkelaser.com/mainornament.htm This product line is for sale as individual units or volume for wholesale. Reduced tooling cost and fast set-up of our CNC laser and other CNC machinery make the perfect combination for manufacturing specialized ornamental and decorative products such as sculpture, home decorations...
Read More »
Garching/Munich, GERMANY, June 22, 2009 - 3M, a leading supplier of advanced materials to the semiconductor industry, and SUSS MicroTec, a leading supplier of semiconductor processing equipment, today announced an agreement to expand access to 3M Wafer Support System (WSS) equipment for temporary wafer bonding of ultrathin wafers required for 3-D packaging. As part of this non-exclusive...
Read More »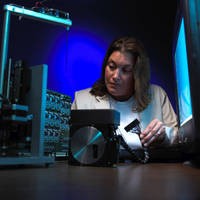 Offering complete program for contract design, manufacture, and maintenance, KMC 360 is designed to support OEMs and start-ups throughout entire medical device and instrumentation product lifecycle by centralizing all outsourcing support. Approach is based on defined processes, continual communication, and cross-functional collaboration throughout each product lifecycle stage. Results include...
Read More »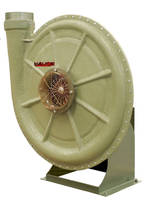 How would you like to eliminate a $1 million construction project; simultaneously streamline labor cost and increase productivity; and grow your business by 30 percent? By embracing Contract Manufacturing and partnering with McClarin Plastics of Hanover, PA, Hauck Manufacturing did just that. They saw an opportunity to outsource their composites business to McClarin Plastics, and received much...
Read More »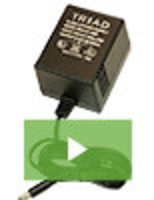 Triad Magnetics, an established leader in power supply design and manufacturing, is proud to announce their next generation WAU AC and WDU DC Series of power supplies. These linear wall plug-ins offer minimum noise performance without sacrificing reliability or life. See our video to learn more.
Read More »