Used to store and make accessible key medical documents, emergency information holders can also be configured with pockets to safely store contact information for family or medical professionals. Magnetized pouches can attach to file cabinets or refrigerators, facilitating access by EMTs, co-workers, or family. Able to be zip-locked for additional protection, U.S.-manufactured holders come in...
Read More »
Braeside Displays developed a shelf mount brochure holder to help launch a new product line for Watson Pharmaceuticals. This two-sided display incorporates a clear, double-pane header for changeable graphic inserts and an adjustable integrated bracket for mounting the display on a wide variety of gondola shelf layouts. Braeside designed, engineered and manufactured the holders using a unique...
Read More »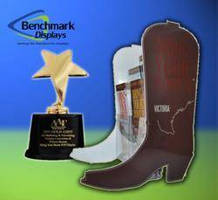 Benchmark Displays designed a custom display and produced a prototype for Jet Marketing and Advertising that won a Golden Addy award. Palm Desert, CA - When Michael Reher, Director of Marketing, Benchmark Displays, answered an inbound call one busy sales afternoon he spoke to a Texas gentleman who was looking for a unique POP display. The gentleman, Fielding Hickley, Jet Marketing and...
Read More »
ANTIOCH, IL. (- To start off the New Year, Braeside Displays, the P.O.P. display experts, is offering huge discounts and free decorating on some of their most popular products. From multi-tier brochure holders to ballot boxes to countertop flip charts to their own Curviso(TM) Counter Kiosks, Braeside Displays is offering their lowest prices ever. These discounts are available for a limited time...
Read More »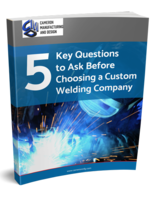 This white paper provides an in-depth overview into choosing a custom welding company by highlighting five questions you should ask a potential welding partner to determine whether they are right for your custom welding project.
Read More »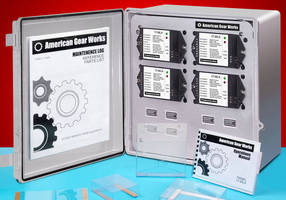 Made of clear and rigid plastic, RNR Vue-Ready(TM) Permanent Pockets can be permanently affixed to variety of surfaces for keeping operations manuals, maintenance logs, and related literature visible and readily accessible. Pockets offer alternative to welded metal products and come in range of materials - 10 to 40 Ga PVC, PETG, APET, and other plastics - as well as various sizes and thicknesses...
Read More »
RNR EnviroVinyl(TM) Pockets are manufactured from materials that are low in heavy metal content, phthalate-free, and recyclable. They can be manufactured from 6-30 ga clear or colored PVC in 2 in. squares in sizes up to 24 x 36 in. Able to be die-cut, punched, and include windows and printing or embossing, products can incorporate specialty adhesives, grommets, and encapsulated rare-earth magnets.
Read More »
A Letter size tabletop brochure holder can be applied to range of Vista products, including table top frames, wall mounted frames, free standing pylons, and post signs. Modular Curved Frame Technology (MCFT) enables highly customizable solutions to meet signage project requirements.
Read More »
Walls + Forms Inc., a designer, manufacturer, and distributor of signage and display components and systems, now offers an increased variety of EuroSign(TM) GraphicHolders designed for hanging wall-mounted or suspended signage in windows or on walls. Three styles of GraphicHolders offer economical, or stylized options for mounting flexible graphics. They all feature a Hanger Hook tab slot on back...
Read More »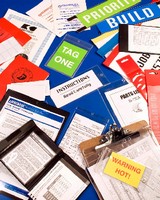 Available in sizes from 2 x 2 to 24 x 36 in., Custom Vinyl Pouches can include pressure-sensitive or magnetic mounts, 2-sided tape, or metal fasteners to keep them attached to machinery or equipment. Made of 6-30 gauge clear or colored PVC, they can be die-cut or punched. Pouches can also have overlays, press and seal strips, or watertight closures. They are suitable for holding booklets,...
Read More »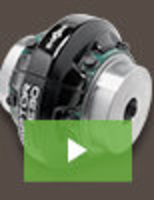 The Dodge Raptor coupling epitomizes the innovation and value that has made Baldor a world leader in industrial electric motors. For almost 100 years Baldor has been the go-to source for industries across the globe. The Raptor coupling is just one example of our dedication to engineered excellence and commitment to providing value and performance. See our video to learn more.
Read More »