Intended for channel letters greater than 3 ft tall, Tetra® PowerMAX LED uses OptiLens(TM) technology to distribute high-output white light towards sign face in uniform pattern, eliminating hot spots that can negatively affect brand image. Unit operates on 12 V platform and features pre-drilled mounting holes, 3M VHB(TM) industrial-grade mounting tape, and off-the-shelf components such as...
Read More »
POMFRET, CT, - Fiberoptics Technology Inc. (FTI) begins manufacture of LED light source. On August 27, 2010 the first internally generated inventory of the company's medically approved LED light source was logged in, formally marking the start of electronic manufacturing at FTI. "Our new competence will allow us to better serve our customers, control price, and manage innovation; attributes which...
Read More »
Delivering 12,000 Lumens at just 150 Watts, Dialight's Highly Efficient, Low Maintenance Luminaire for Industrial & Commercial Applications Earns a Spot on Qualified Products List Farmingdale, NJ - Dialight (LSE: DIA.L), an innovative global leader in LED lighting technology, today announced that its DuroSite(TM) LED High Bay fixture has achieved qualifications of the DesignLights(TM)...
Read More »
Offering alternative to all-purpose gooseneck, LE-35 is optimized for illumination delivery, reach, and range of mobility. Task light, rated at 35 W, provides illuminance of 30,000 lux at 18 in., has CRI of 97, and produces color temperature of 2900K. With rated average life of 4,000 hr, light features K-arm technology that uses internal springs for smooth, drift- and sag-free positioning within...
Read More »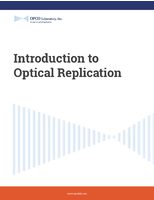 To learn more about the optical replication process, and how to avoid complications, download this white paper now.
Read More »
Designed for use indoors and outdoors, cLED ceiling fixture comes in 20, 26, and 40 W configurations that respectively replace up to 100, 150, and 175 W of metal halide. All versions are UL-Listed for damp locations and can also be used as uplight. Additionally, 26 and 40 W cLED fixtures have voltage sensing driver for 120-277 V. All products are tested to LM-79 and LM-80, and L70 Lifetime...
Read More »
LITTLE FALLS, NJ -- mPhase Technologies, Inc. (OTCBB: XDSL), a leader in the development of Smart Surfaces and advanced battery technologies today announced that its mPower Emergency Illuminator is showcased in the September 2010 issue of Men's Journal magazine, on newsstands now. The magazine's annual Design and Style" September issue includes a color image of the Illuminator. Beneath the...
Read More »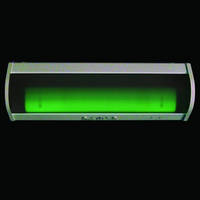 Lamar Lighting of Farmingdale, NY, a leading environmentally-friendly manufacturer of stock and custom made fluorescent lighting fixtures, now offers its Occu-smart® series of motion sensor controlled bi-level lighting with Green Light Savers self illuminating phosphorescent device factory installed. Occu-smart® is widely used in stairwells and other seldom occupied areas to provide...
Read More »
Major Spanish LED Street Lighting Installation Completed With Low Cost and Long-Lasting PROLIFIC Series Street Lights SATELLITE BEACH, Fla., Aug. 12 -- Continuing to re-light the world with ultra-efficient LED lighting, Lighting Science Group's (LSCG.PK) high performance PROLIFIC series street lights now line the streets of Banyeres de Mariola Alicante, Spain. Compared with traditional HID street...
Read More »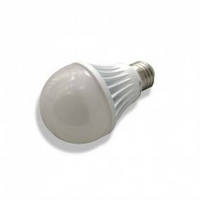 Offering direct replacement for both incandescent bulbs and CFLs, TESS 6 W LED Light Bulb is outfitted with 5 Cree LED chips, which combine InGaN materials with proprietary GoSIC® substrates for optimal performance. Warm white option emits 300 lumens of brightness and golden-colored glow, while cool white model emits 400 lumens and crystal-white colored light. Both RoHS-compliant bulbs last...
Read More »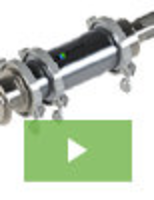 As a leader in industrial sampling equipment at Sentry Equipment, our success is built on a history of innovation and designs that epitomize value and efficiency. The new Hygienic Automatic Sampler is another example of our dedication to developing quality engineered products. To learn how this product can streamline the sampling process for dry, free-flowing materials, see our new video.
Read More »