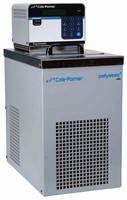 Integrating pumps, cooling systems, and heaters, Polystat® laboratory circulators are designed for optimal heat exchange efficiency, uniformity, and reservoir agitation. Digital, advanced digital, and programmable controllers are available in 6, 13, and 28 L models. Closed laboratory circulator, used for heating/cooling from -10 to +80°C, has sealed design that minimizes fluid...
Read More »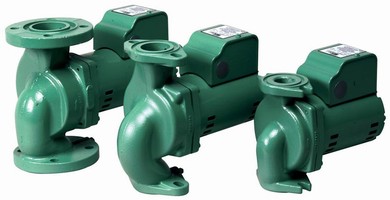 o Eight New Models of the 1400 Series Circulator Line Cranston, RI, March 28, 2008 - Taco, Inc. has announced an expansion to its compact-sized 1400 Series High Capacity Circulator line with the introduction of eight new models. The new models, available in both cast iron and bronze (B) versions, are the 45, 50/2, 65 and 70/3. Taco's 1400 Series High Capacity, maintenance-free circulators are...
Read More »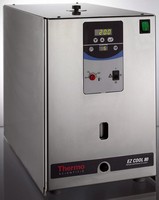 Able to control temperatures from -10 to +80°C, HAAKE EZ Cool 80 is constructed of stainless steel and has bathless design that minimizes evaporation of temperature fluid during daily use. In addition to heating and cooling external applications such as analytical instrumentation, jacketed reactors, and rotary evaporators, product can also be used to replace tap water cooling in small lab...
Read More »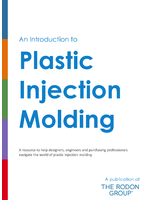 We developed this eBook with designers, engineers and purchasing specialists in mind. It is written to provide a basic understanding of plastic injection molding presses, processes and costs. Our goal is to make our customers more knowledgeable about what goes into making a plastic part.
Read More »
Offering precise temperature control for range of applications, 9500 Series is available with choice of 3 controllers and integrated simplex or duplex pump. Products are capable of operating temperatures up to 200°C and provide cooling capability down to -30°C with ±0.01°C temperature stability. Model 9512 features programmable controller with LCD, multi-language help...
Read More »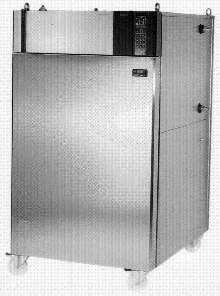 Low-volume, hydraulically sealed Unistat 291w provides temperature control for various critical processes and applications such as kilo labs, process research, miniplants, and production. It features cooling capabilities up to 19.0 kW with 24.0 kW of heating, and delivers efficient heating and cooling over -90 to +200°C range.
Read More »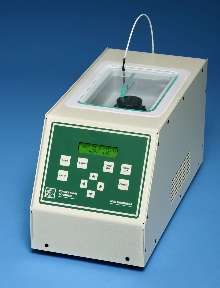 EchoTherm(TM) Model CB20 Constant Temperature Chilling/Heating Mini-Circulator is Peltier-based for heating and chilling and requires no compressors or CFCs. Temperature range is 4.0-70.0°C, accurate to ±0.1°C. Settable in 1% increments, variable pumping range is 0-300 ml/min. Circulator includes transparent reservoir cover, 3/32 x 4 in. stainless steel platinum RTD probe, 3 ft...
Read More »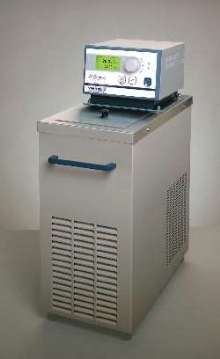 Series VWR(TM) and VWR Signature(TM) heated and refrigerated circulators are available with analog, standard, digital, or programmable controller. Electronic design allows intuitive and user-friendly programming and control. Redundant over-temperature and low liquid level detection safety are located on front of control panel for easy access. All refrigerated models contain purge port for...
Read More »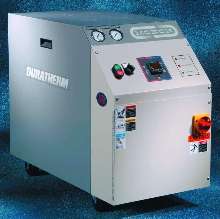 Duratherm, Dual Zone Duratherm, and Duratherm HTP circulating water temperature control systems provide pump capacity of up to 10 hp, flow rates to 120 gpm, and heating capacity of up to 96 kw. They are available in single- and dual-zone configurations with temperatures up to 300°F. Products use non-corrosive materials in construction for rust resistance. They suit applications requiring...
Read More »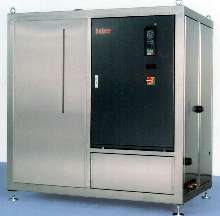 Unistat 169W has operating temperature range of -60 to 200°C with increased cooling of 40 kW at -40°C. Hydraulically-sealed circulator provides efficient temperature control for variety of processes and applications. Low fluid volume and high cooling-power density provide fast heating and cooling rates and require less power and thermal fluid.
Read More »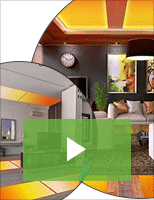 Carbontec's paper-thin radiant heating systems reduce energy consumption costs by warming the building surfaces instead of controlling air temperature. Check out our video to learn more.
Read More »