Circulating Baths Provide Precise Temperature Control for Membrane Filtration Testing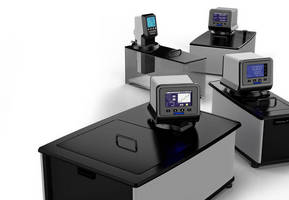 Niles, IL — A variety of Circulating Baths that provide precise temperature control for membrane filtration characterization and testing are available from PolyScience. Designed to control temperature with stabilities as precise as ±0.005°C over temperature ranges as broad as -40° to +200°C, PolyScience Circulators are ideal for a wide range of membrane testing system applications, including permeation testing, pressure decay testing, bubble point tests, and fouling experiments.



Available in both refrigerating/heating and heat-only models, PolyScience Circulators are come in reservoir sizes ranging from 6 to 75 liters and with a choice of six different temperature controllers, including two with time/temperature programming capability. These versatile Circulators incorporate many ergonomic features to make life in the lab more productive and efficient. Among their many design innovations include a swiveling control head that permits viewing of the temperature display anywhere within a 180° viewing radius, an integral lid docking system for no-mess reservoir cover storage, and a corrosion and chemical resistant top plate that dampens noise and remains cooler at high temperatures.



To learn more, visit http://www.polyscience.com/en/category-circulating-baths.php, call 800-229-7569 (outside the US +1 847-647-0611), email

[email protected]

, or fax the company at 847-647-1155.