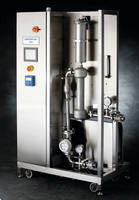 Designed for pharmaceutical and high purity water systems, LIQUOZON® Ultra turn-key automated ozone injection system generates ozone, dissolves it into water, and delivers degassed and bubble-free ozone-enriched water. System is equipped with flow rate and ozone concentration controllers, ozone safety monitors, control panel with recorder to monitor quality, with optional TOC meter....
Read More »
Leading solar photovoltaic companies in Germany are increasingly focussing on the so-called thin film technologies for the production of solar cells. Due to their lower usage of substrate materials, these innovative approaches are helping reduce production costs. Since 2005, Air Liquide, the global leader in gases for the solar photovoltaic industry, has been delivering the necessary production...
Read More »
The Middle East economies continue to grow, generating many different needs for industrial gases. Following the acquisition of the Al Khafrah Industrial Gases Company in Saudi Arabia announced on last July 08th, Air Liquide is pursuing its development in the Middle-East. In Oman, the local subsidiary Air Liquide Sohar Industrial Gases" has commissioned a new nitrogen unit to serve the needs of...
Read More »
LEHIGH VALLEY, Pa., June 17 - Air Products (NYSE: APD) today announced that it signed an agreement with Saipem to provide its proprietary process technology and main cryogenic heat exchanger for Sonatrach's GNL3Z liquefied natural gas (LNG) project in Arzew, Algeria. Sonatrach will produce 4.7 million metric tons per year (mmtpy) of LNG, making the Arzew facility train the largest single LNG...
Read More »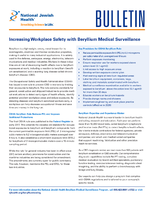 To learn more about how you can develop a workplace safety plan that follows OSHA regulations and fits your company's specific needs, download now.
Read More »
Initiative will Optimize the Performance of Enipower's Facilities in Livorno, Ravenna and Taranto COLOGNE, GERMANY-May 28, 2009-Facing Italy's growing energy needs, utility Enipower has signed service agreements with GE Energy to improve the efficiency, output and reliability of three power plants throughout the country. Enipower is an affiliate of ENI SPA, one of the leading Italian energy...
Read More »
Erlangen, Germany, May 26, 2009 - Siemens Energy has secured an order for turnkey construction of a combined cycle power project in the Rotterdam harbor in the Netherlands. Purchaser is Enecogen, a partnership of the Dutch utility Eneco and the Danish utility DONG Energy. The project with an installed capacity of approximately 870 megawatts (MW) is scheduled to go on line in late 2011. The order...
Read More »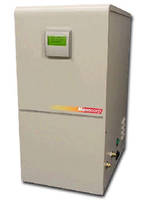 Suited for reflow, wave, or specialty soldering applications, EconoGen Nitrogen Generators consist of 2 filter beds of carbon molecular sieve. While pre-heated compressed air enters bottom of first bed and passes across sieve, oxygen and trace gases are preferentially absorbed as nitrogen is allowed to pass though to enter low-pressure storage tank. As one bed becomes saturated, second bed...
Read More »
Syngas Generator Evaluation Unit is suited for universities, research organizations and powertrain manufacturers that want to minimize emissions while maximizing fuel economy. Operating on diesel fuel, compressed air supply, and 110 V power, compact unit can produce 18 kg/hr of syngas in continuous operation. It includes noncatalytic syngas generator, electronic controller, power supply, diesel...
Read More »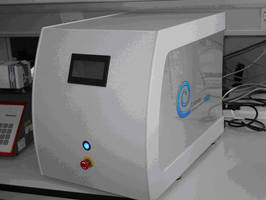 Suited for cell culture systems, Oxygenator separates oxygen from compressed air by pressurized adsorption process utilizing molecular sieves, which adsorb nitrogen and allow remaining oxygen to pass through system as product gas. Standalone unit can be hooked up to any general system requiring oxygen gas input, such as chemistry and life science related applications, for military use, and in...
Read More »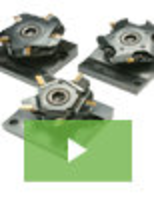 Thanks to the unique SpinSelect™ Multi-Pocket selectable quick change tool holder, it's time to rethink the range, complexity and volume of parts that your lathe can produce. Our Spin-Select™ tool was created to increase productivity and consistency by decreasing downtime associated with lathe cutting tool and insert setups or changeovers. This product is a game-changer for the industry and we're pleased to show you why.
Read More »