Erlangen, Germany, May 26, 2009 - Siemens Energy has secured an order for turnkey construction of a combined cycle power project in the Rotterdam harbor in the Netherlands. Purchaser is Enecogen, a partnership of the Dutch utility Eneco and the Danish utility DONG Energy. The project with an installed capacity of approximately 870 megawatts (MW) is scheduled to go on line in late 2011. The order...
Read More »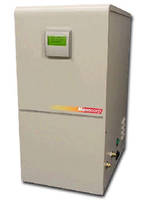 Suited for reflow, wave, or specialty soldering applications, EconoGen Nitrogen Generators consist of 2 filter beds of carbon molecular sieve. While pre-heated compressed air enters bottom of first bed and passes across sieve, oxygen and trace gases are preferentially absorbed as nitrogen is allowed to pass though to enter low-pressure storage tank. As one bed becomes saturated, second bed...
Read More »
Syngas Generator Evaluation Unit is suited for universities, research organizations and powertrain manufacturers that want to minimize emissions while maximizing fuel economy. Operating on diesel fuel, compressed air supply, and 110 V power, compact unit can produce 18 kg/hr of syngas in continuous operation. It includes noncatalytic syngas generator, electronic controller, power supply, diesel...
Read More »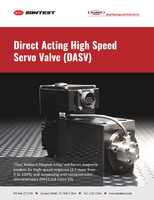 Download this paper to learn about how high performance servo valve's can be used in your most demanding hydraulic and pneumatic applications.
Read More »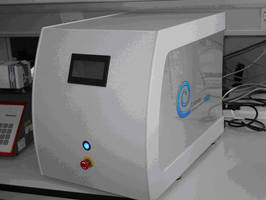 Suited for cell culture systems, Oxygenator separates oxygen from compressed air by pressurized adsorption process utilizing molecular sieves, which adsorb nitrogen and allow remaining oxygen to pass through system as product gas. Standalone unit can be hooked up to any general system requiring oxygen gas input, such as chemistry and life science related applications, for military use, and in...
Read More »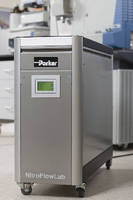 Utilizing combination of compressors, filtration, and membrane separation technologies, self-contained NitroFlowLab produces 99% pure nitrogen with pressures up to 116 psig. High and low pressure compressors, matched to hollow fiber membranes, separate clean air into concentrated nitrogen stream and oxygen enriched permeate stream. Applications include nebulizer gases, source gases, chemical and...
Read More »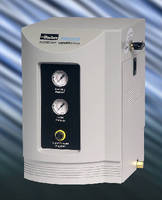 Requiring less than 1 sq-ft of bench space, NitroVap-1LV and NitroVap-2LV produce over 320 lpm of pure evaporation grade nitrogen. Non-electrical, miniature units can be bench- or wall-mounted, and supply over 100 evaporator nozzle positions. Existing laboratory compressed air utility is filtered by coalescing filters, which remove all contaminants down to 0.01 micron. Hollow fiber membranes then...
Read More »
Eliminating need for helium or nitrogen gas cylinders, Parker Balston GC-FID bench-top makeup gas generator operates from laboratory compressed air supply to create pure nitrogen for use as FID makeup gas. Each system can support up to 6 FIDs with makeup gas, and is also available with option to produce zero grade air to additionally eliminate FID zero grade air cylinders. Product comes with...
Read More »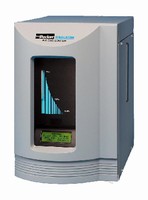 Available in 3 models, Balston® FID-3500 Gas Stations will produce up to 3.5 lpm of hydrocarbon-free air from existing compressed air supply and 500 cc/min of fuel-grade hydrogen from deionized water. Units include ergonomic cabinet, visual operational status display, automatic water filling for continuous operation, and closed-loop water management system. With generators, cylinder gas...
Read More »
Including 5 models, professional-grade XP line features oversized full wrap frame tubing, impact resistant corners, and utility-quality power for sensitive electronics and covered, circuit breaker-protected outlets. Available in 6 models, GP line has oversized steel tube cradles for full wrap protection, low oil shutdown that protects unit from damage, circuit breaker protected outlets, and...
Read More »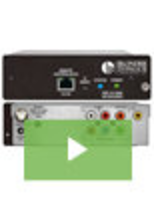 Blonder Tongue Laboratories provides ISO 9001:2015 certified electronic contract manufacturing services at our on-site lab. We specialize in video distribution, fiber optics, and communications but have a variety of services available to bring your products to market. See our video to learn more.
Read More »