Lower cost packaging option, turn-key execution highlights Sonoco's total solutions capabilities Hartsville, S.C., Sept. 29, 2009 - Kraft Foods is making the switch from metal cans to Sonoco's high-performance, lower cost and more environmentally responsible paperboard composite container for its Maxwell House Coffee brand. Maxwell House is the second-largest coffee brand in the United States and...
Read More »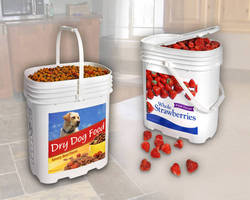 Container 36BR is designed to provide cube efficiency and volume packaging of goods for food, consumer, and do-it-yourself markets. Suitable for liquids as well as moist, dry, and frozen goods, these rigid yet lightweight containers tolerate wide temperature range. Produced using high-density polyethylene (HDPE) or propylene, they are available with hinged lids and feature tamper-evident tear...
Read More »
PET containers with DiamondClear® O2 scavenging technology are suited for use with O2 sensitive food and beverage products. DiamondClear material enables packaging features such as minimal weight, multiyear product shelf life, and maximized empty bottle life. Monolayer structure eliminates risk of delamination and units mirror clarity and gloss of glass. They also offer maximized...
Read More »
Stainless Steel Food Containers reusable products made from stainless steel does not lend any flavor to its contents
Read More »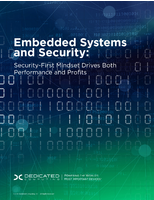 To learn more about developing a long term strategy for protecting your systems, download now.
Read More »
Waltham, MA, October 3, 2007 - Just as purchasing organic foods and supporting local growers help sustain the planet, now everyday cooks can do their part by using kitchenware made from recycled plastics and paper. Recycline, one of America's premier brands for design-oriented, environment-friendly products for the home since 1996, will debut its durable, stylish, dishwasher-safe Preserve®...
Read More »
Use of Special Decorative Techniques Add Flair Philadelphia, PA - September 25, 2007. CROWN Speciality Packaging, a business unit of Crown Holdings, Inc. ( www.crowncork.com), announces that Lambertz, one of Germany's largest biscuit manufacturers, has introduced its Best Selection brand in uniquely shaped packaging. The elegant container, holding an assortment of 21 different varieties of...
Read More »
Injection-molded and available in 16 and 32 oz sizes that share common lid, Fresh-Lock® Twist&Store(TM) containers accommodate products from food to nuts and bolts. Specific products include square, stand-up, 24 oz bacon/meats container with one-touch seal cover; 39 oz deep entree container; and 32 oz container. All containers - suitable for use in dishwasher, freezer, and microwave - can...
Read More »
Ref.7128 cap at BERICAP China 7128 cap for 5L PET bottle of edible oil in China. BERICAP developed a new closure for 5 litre edible oil pack for KERRY OIL GROUP who is the market leader in consumer pack edible oil in China. It's "ARAWANA" brand is the leading brand of premium edible oil in China. Early this year KERRY OIL merged with WILMAR to form the largest edible oil company in Asia. The...
Read More »
MADISON, WIS. (January 22, 2007) - Placon Corporation introduces the latest addition to its HomeFresh family, the HomeFresh Rotisserie Chicken Container. The container's innovative, two-piece patented design, keeps chickens fresh, hot, and secure. The tight-sealing lid makes the HomeFresh Rotisserie Chicken Container leak-resistant in the store's display case and on the journey home. Also, this...
Read More »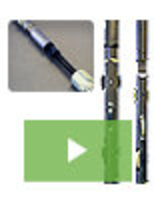 For over 35 years our Wheeled Rod Guide Couplings, have been at work in oil fields across the globe. Our products are engineered to extend the service life of sucker rods and tubing, delivering cutting-edge innovation that enhances oilfield operation, maximizes output, and enhancing overall operations. To learn about the advantages of using Wheeled Rod Guide Couplings in your wells, see our video.
Read More »