Built on SimSci-Esscor(TM) optimization software, ROMeo® v5.2 targets needs of large enterprises, such as refineries, that have several options to produce, buy, or sell energy to meet demands of processing facilities. Capabilities and functions simulate steam turbines, gas turbines, heat recovery system generators, boilers, headers and several others plant utility systems, modeling energy...
Read More »
Wonderware® Corporate Energy Management is layered on top of Wonderware platform, enabling integration with applications, networks, and I/O data sources. Functionality includes recording consumption and demand at main and sub meters for energy types including power, water, chill, gas, air, and steam, and associates production output to energy usage, providing KPIs used in sustainability...
Read More »
Comprised of modular Wiremold® power infrastructure and Convia® energy control and management, Convia-enabled Wiremold System monitors, manages, and controls energy use. Power runs from electrical closet to modular distribution box, which has 4-12 connection points that accept modular cable sets. Power delivery system is enabled by ConviaNET network, which includes desktop Global...
Read More »
CHICAGO, IL August 12, 2009 - AEP's Balls Gap Station Distributed Energy Storage System was commissioned and placed on-line earlier this year in Milton, West Virginia. The system fulfills a DOE goal to implement energy storage as a Smart Grid technology, and is the first US application of a battery serving radially-fed distribution system loads during periods when they are isolated from the grid...
Read More »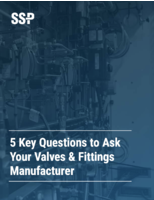 This ebook discusses the five key questions you can ask to avoid common pain points and find a manufacturer who will provide the maximum value and service for your components.
Read More »
Awarded $2 Million in Federal stimulus funds for new, smart microgrid demonstration project that will serve as a model for maximizing energy security, improving efficiency, and supplying clean, renewable power for military bases NISKAYUNA, NY, July 8, 2009 - With the goals of increasing energy security, energy efficiency, and promoting cleaner, alternative energy at U.S. military bases, GE today...
Read More »
Optimized for energy service providers, iDigi Energy includes hardware, hosted software, and services necessary to integrate meters, load control modules, displays, relays, thermostats, and other energy assets for demand response, AMI, and other Smart Grid offerings. Platform-as-a-Service runs on grid of Digi-managed servers and connects remote assets to customer's application. Customers login to...
Read More »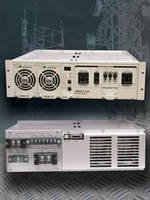 ARS24-150 Energy System, 24 V/150 A power shelf is powered by 2 hot-swap redundant power modules and is packaged with DC distribution panel and battery management circuits in one 3U high, 19 in. rack-mount shelf. Analog status and control signals for power supply modules feature remote sense, remote enable, ACOK, DCOK, and active current share. Battery management system provides ACV, DCV, and...
Read More »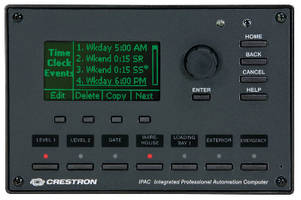 Wall-mounted in standard 3-gang electrical box, IPAC-GL1 comes with preconfigured default program, LCD, and front panel controls that facilitate setup and programming for complete switching system comprised of up to 210 switched loads; CNX-B, C2N-DB, or Cameo keypads (up to 16); 41 occupancy and photo sensors; and 100 time clock events. Onboard e-Control® Web server achieves complete...
Read More »
Raleigh, North Carolina, September 08, 2008. Elster, the global leader in smart metering and smart grid system solutions, announces that it has successfully completed version 3.0 MultiSpeak interoperability assertion testing for its EnergyAxis AMI system. MultiSpeak 3.0 interoperability testing enables utilities to more easily create interfaces between Elster's EnergyAxis System and MultiSpeak...
Read More »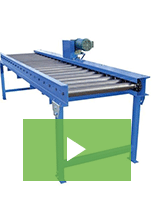 A-Plus Warehouse carries a wide selection of commercial and industrial material handling equipment at affordable prices. Check out the video to learn more.
Read More »