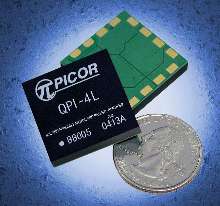 Providing attenuation from 150 kHz to 30 MHz, Model QPI-4 delivers over 40 dB common-mode and more than 70 dB differential-mode noise attenuation at 500 kHz. It meets specifications for international 36-76 Vdc telecom bus, including 100 V, 100 ms surge requirement. Rated at 7 A, unit supports single or multiple dc-dc converters requiring up to 336 W of input power at 48 V input. Surface mount LGA...
Read More »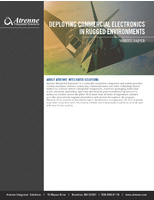 When it comes to defense, all operations require a high degree of coordination and processing. As a result, airborne intelligence, surveillance and reconnaissance (ISR) has become a crucial component of military activity. In order to maintain stealth and avoid detection, ISR missions are forced to fly at extremely high altitudes. These altitudes present a number of environmental obstacles such as extreme temperature ranges or fluctuating atmospheric pressure – most of which cannot normally be handled by commercially available components. However, because of rising costs and time delays, developing application-specific hardware is becoming less feasible. Using a real-life case study, this white paper explores in great detail a scenario in which Commercial Off-the-Shelf (COTS) components were able to be used for a critical, extreme environment application. Check out this report, and see if cost-saving commercial COTS components can possibly be utilized for your specific needs.
Read More »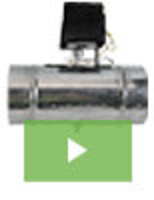 Alan Manufacturing has a long history of developing innovative solutions for HVAC applications. With over 1,000 product designs under our belt, we have gained a reputation as the go-to source for HVAC dampers, hardware, duct supports, zone control systems, and much more. Adding to this extensive list of achievements we now announce the release of our new line of Fresh Air Intake products. Designed to meet ASHRAE 62.2 standards, they are the most robust and high-performance product of their kind. See our video to learn more.
Read More »