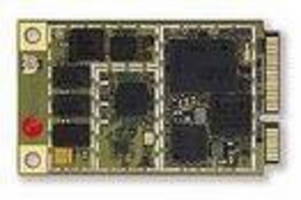 Supporting global GSM and UMTS standards, N725 wireless communications reference design has PCIe Mini Card form factor and fosters integration of high-speed cellular communications - HSDPA, EDGE, GPRS - into computers and Mobile Internet Devices (MIDs). It supports 7.2 Mbps downlink and 384 kbps uplink speeds and is also suitable for high-speed telematics applications. Solution employs baseband...
Read More »
Implemented in FPGA logic, combined with bus master capable PCI interface, TAMC863 AMC.1-compliant module supports several serial communication protocols on each channel, including asynchronous, isochronous, synchronous, and HDLC mode. Max data rate of 10 Mbps is provided for synchronous protocols and 2 Mbps is supported for asynchronous protocols. Operating from -40 to +85°C, TAMC863 is...
Read More »
Providing 32 or 16 channels of 16-bit analog outputs, single-wide 32-bit Model TPMC554 features software selectable output voltages of 0-5, 0-10, 0-10.8, ±5, ±10, or ±10.8 V and can be individually set per channel. Conversion time is typically 10 Â-µs and DAC outputs can drive load of 2 kW, with capacitance up to 4,000 pF. In addition to double buffered distributed RAM...
Read More »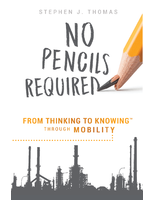 This ebook provides a detailed guide on how mobility and digital data management systems (DDMS) can increase your company's overall effectiveness and efficiency.
Read More »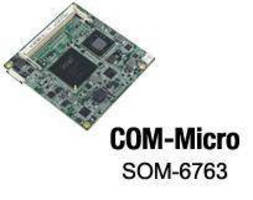 Irvine, California, January. 14, 2010 - Advantech, a leading provider of embedded platform and integration services, announces today its new full range of embedded boards based on the new generation of Intel® Atom(TM) N450/D510 processors. The Advantech Atom processor-based platforms range from Computer-On-Modules and 3.5 /5.25" Single Board Computers to Industrial Motherboards. These...
Read More »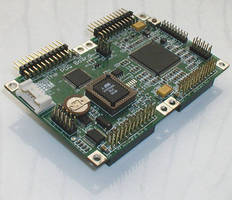 Measuring 2.5 x 4 in., PDQ Board(TM) includes Motorola 68HCS12 processor, 1 MB memory, and dual-expansion I/O buses. It has 8 digital I/O lines with counter/timer capabilities, 8 PWM digital output signals, and 8 general purpose digital I/O lines. Unit also has 16 analog inputs with 10-bit resolution, dual RS232/485 ports, and synchronous SPI and IIC serial interfaces. Up to 8 I/O modules, called...
Read More »
Consuming 10 W (typ), XP A40/x03 board features Intel® System Controller Hub US15W, up to 2 GB DDR2-533 SDRAM and 4 GB NAND Flash, as well as various I/O interfaces. It can be used on PMC/XMC carrier board or on host CPU board. Solution interfaces to various base boards via 64-bit PCI/PCI-X (up to 133 MHz) interface with PMC option or via x1 PCIe® interface with XMC option. PMC...
Read More »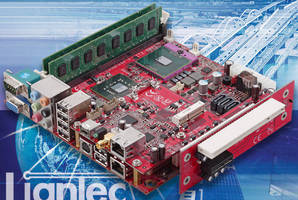 Featuring 4 x1 PCIe and 2 PCI bus interfaces, TBM-X2000 Tiny-Bus® 1U low profile 2-slot PCIe/PCI extension module makes it possible to let Mini-ITX SFF platforms support optional dual PCIe/PCI expansion slots within 1U or 1.75 in. of system height. Solution is also integrated with onboard PCIe Intel Gigabit Ethernet, PCIe IEEE1394b FireWire 800, and PCIe MiniCard socket with external SMA...
Read More »
Provides high-performance dual-band solution for rugged mobile devices Akron, OH -- Summit Data Communications (http://www.summitdatacom.com), the leading provider of industrial-strength embedded Wi-Fi® solutions, today announced its first radio module with support for 802.11n, the recently ratified IEEE standard for high-performance Wi-Fi. Designed for mobile computers and other rugged mobile...
Read More »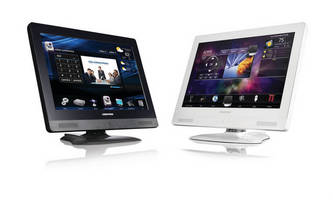 New Line of HD Touchpanels and External Graphics Engine Now Available ROCKLEIGH, NJ, January 11, 2010 - Now shipping, the Crestron V-Panel is the industry's only full 1080p high definition touchpanel, and can function as both a touchpanel control interface and flat panel HD display. Featuring unique VESA mount installation in addition to desktop/tilt and flush wall mount options, V-Panels can be...
Read More »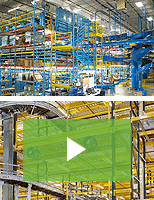 Steel King racks are designed to meet seismic requirements in the most demanding conditions. Our durable storage products help your company save on maintenance costs. Check out our product video or download our Rack Planning eBook to learn more.
Read More »