8D Class inverter is 8 mm high and has on-board PWM dimming with analog control, up to 5 watts of output power, and integrated input and output connectors. Operating temperature range is 0 to +70 deg C. Mating locking input and output wiring harnesses are also available. Applications include monitoring devices, industrial process and control equipment, and point-of-sale displays.
Read More »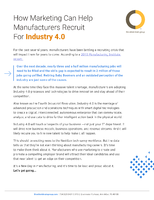 Manufacturers have been fighting a recruiting crisis for the past several years. This white paper offers tips for attracting new, young employees to your manufacturing company.
Read More »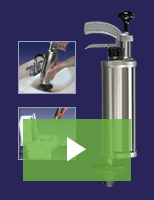 The Kinetic Water Ram by General Pipe Cleaners clears out clogged pipes quickly using kinetic energy. The Ram is so simple to operate, anyone can use it. Check out the video to learn more.
Read More »