Compliant with eXtensible Access Method, NParchive v3.0 offers flexible solution for preserving and searching historical data on any storage platform. Data is compressed by 40:1 while maintaining SQL query capabilities and integrating with range of immutable storage to satisfy compliance requirements. With NParchive, users can archive massive volumes of structured data while maintaining full...
Read More »
Certificate Manager gives enterprises centralized visibility and full life-cycle control of their digital certificate infrastructure. Reporting features include detailed administrative activity logs, SSL and Client Certificate organizational deployment, and status reports. In addition, certificate discovery scanning feature can automatically scan networks to detect and control all deployed...
Read More »
Hospital reduces the time needed to collect and document vital signs by 86% CHICAGO, April 7 / In response to the need for more effective collection of patient vital signs data, Greenwood Leflore Hospital recently went live with Soarian-® Device Connect v2.0, which Siemens (www.siemens.com/healthcare) will showcase at the Healthcare Information and Management Systems Society (HIMSS) 2009 Annual...
Read More »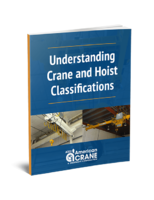 Building success: Crane & Hoist Design Criteria
Read More »
Designed for environments with 10-150 users, PGP-® Whole Disk Encryption Workgroup Edition protects data on laptops, desktops, and USB devices so users can maintain compliance. Program is comprised of PGP-® Whole Disk Encryption Controller management application for Microsoft-® Windows, which can run without any additional servers or databases, and PGP-® Whole Disk Encryption client software.
Read More »
Considered Green Backup Software, DriveClone Express 6 requires no installation and leaves no trace of file or registry on hard drive. Program includes Win-PE 2.0 engine, Universal Restore function that can restore backed up files to similar or dissimilar hardware, and DoD-compliant Data Shredding function that can securely eradicate entire hard drive. With DriveClone, users can make image of...
Read More »
Suited for clinical kiosks and shared workstations, v-GO-® Session Manager(TM) v7.0 features multisession capability, allowing user session to be maintained even if others start additional sessions. Administrators can configure it to support any number of simultaneous sessions, limited only by available memory. Program enables logon time of just over 1 sec and is fully compliant with HIPAA...
Read More »
Utilizing password synchronization provided by Hitachi ID Password Manager, Hitachi ID Login Manager 6.0.1 accelerates login by automatically filling in application login IDs and passwords. Program automatically detects applications which use same credentials as Windows login. Once synchronized login prompt has been detected, its location is stored and it is automatically populated whenever it...
Read More »
The latest tools help hospitals increase data transparency for quality improvement. CHICAGO, April 6 -- Siemens Healthcare (www.siemens.com/healthcare) will focus on knowledge-driven solutions and quality of care with Soarian-® Quality Measures, enabled by the REMIND(TM) Platform, at the Healthcare Information and Management Systems Society (HIMSS) 2009 Annual Conference and Exhibition in...
Read More »
MADISON, Wisc., (April 6, 2009) - Thermo Fisher Scientific Inc., the world leader in serving science, has combined the Thermo Scientific Antaris family of FT-NIR analyzers and SIEMENS SIPAT(TM) software platform to provide a comprehensive solution for advanced process understanding and continuous control and improvement in drug development and manufacture. The integration is a natural extension...
Read More »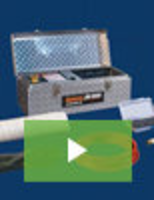 The lightweight, compact JM-1000 Mini-Jet clears grease, sand, and ice with a high pressure water jet.
Read More »