Supplied in 3 x 3 x 0.85 mm package, AT42QT1040 brings capacitive UIs to mobile devices. Existence of 4 digital output channels enables per-channel indication on touch detection, and IC can also be configured using one channel as proximity sensor to enable hidden-until-lit UIs. To achieve immunity to electrical noise, QTouch(TM) charge-transfer sensing method employs spread-spectrum modulation,...
Read More »

Built with Intel-® Embedded IA components, PL-80090 supports Intel-® Core(TM)2 quad processors, with 1,333 MHz FSB, and Intel Virtualization technology. Modular 1U platform also supports 2 unbuffered ECC or non-ECC DDRII 800 DIMM slots with memory to 4 GB and provides storage interfaces for two 3.5 in. SATA HDDs and CompactFlash(TM). Connectivity and functionality are fostered via GbE LAN...
Read More »
Emerson's engineered solution with PlantWeb digital architecture and DeltaV(TM) system selected to enable production flexibility and quality SINGAPORE (March 19, 2009) - Emerson Process Management Asia Pacific has been awarded a contract by MCC Advanced Polymers (Ningbo) Co., Ltd. to digitally automate a new advanced polymers plant in Zhejiang Province, Peoples Republic of China. According to the...
Read More »

BorgWarner DualTronic-® Transmission Control Technology Expanded to First Application in Dry Dual-Clutch System AUBURN HILLS, Mich., March 24 -- BorgWarner will supply its award-winning DualTronic transmission control system for Fiat Powertrain Technologies' (FPT) first dry dual-clutch transmission. The transmission is one of three variants of the C635 family of six-speed gearboxes with a range...
Read More »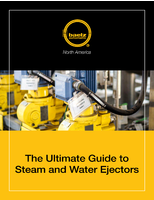 Take A Comprehensive Look at Steam and Water Ejectors.
Read More »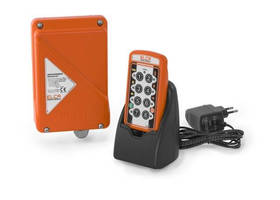 Offering frequency band of 868.0125-869.9875 MHz with up to 24 different possibilities, MITO is designed to work with recovery vehicles, winches, small cranes, and other industrial applications. System consists of IP67 protected transmitter and receiver, internal lithium battery, and battery charger. Listen Before Transmit feature allows unit to automatically scan, find, and lock onto clear and...
Read More »
Consisting of Hall-effect current sensor with integrated charge pump, gate driver, and multiple levels of load fault protection, 12 V Model ACS761 provides hot swap control and short circuit protection in single IC without external shunt resistor. Resistance of internal current conductor is typically 1.5 mW, and fixed over current fault threshold is set internally to 40 A. PGOOD pins provide...
Read More »
Designed to meet the needs of medium- to heavy-duty spreader plow trucks, SSC6100 uses USB communication for data management and CAN Bus communication for facilitated installation as well as collection of chassis data. Cab-mounted CAN bus central processing module connects Patrol Commander Ultra operator interface; remote-mountable, 7 in. color TFT widescreen LCD; and IP68 valve control modules...
Read More »
With its modular design, InControl allows for custom-configured controls to meet requirements of truck and machine control applications. Control towers are available in 3, 5, and 7 stick widths, with fixed or adjustable bases, and control options include push-pull cable, pneumatic air, electric, hydraulic remote, and electric accessory. Along with selection of standard component mounting plates,...
Read More »
Based on AVR AT32UC3A 32-bit Flash microcontrollers, AVR-®32 ATEVK1105 Digital Audio Gateway Kit demonstrates digital audio streaming, decoding, and playback. CPU chip has stereo 16-bit bitstream audio DAC with internal FIR and Comb filters. For 4-channel or full surround sound, IIS interface is available for connection to external audio codec. Built for high data throughput, microcontrollers...
Read More »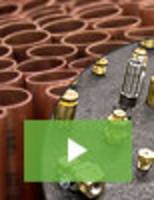 As a trusted manufacturer to customers across a broad range of industries, Key Gas Components is a premier provider of CNC machining and tube fabrication. Our entire organization is quality driven and customer-centric, with broad-based manufacturing capabilities that can accommodate the most challenging requirements. See our video to learn more.
Read More »