SyncMaster(TM) 151MP and 171MP flat-panel monitors feature true HDTV-ready capability and modular TV-tuner design. Model 151 MP has screen depth of 2.0 in., pixel pitch of .297 mm, and maximum resolution of 1024 x 768. Model 171MP is 2.3 in. in depth, with pixel pitch of .264 mm and maximum resolution of 1280 x 1024. Both are complete with audio/video multimedia devices, capable of allowing...
Read More »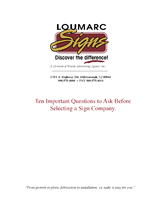 This white paper outlines 10 questions that should be asked when selecting a sign company, eliminating some of the guesswork from making the best choice for your branding and signage needs.
Read More »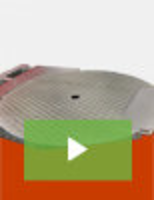 Are you in need of safer, more efficient transportation equipment? Do you feel like your delivery equipment could really use an upgrade? Check out this video, and learn about Halo Ramp Company's patented safety platforms, and how they help you bypass your trickiest delivery challenges.
Read More »