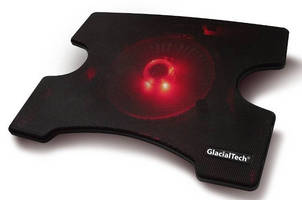 Able to accommodate up to 14 in. laptops, V3 Pro Laptop Cooling Pad integrates 160 mm fan that produces 31 cfm airflow while operating at 650 rpm (-
Read More »
Comprised of mini accessories, Netbook Accessory Kit includes Slipskin Peel Mini-Netbook Case measuring 11.25 x 0.98 x 8.75 in. and made of neoprene to shield netbook from scratches and dust. Ultra Mini USB 2.0 Hub lets user simultaneously connect up to 4 devices to netbook and offers transfer rate of 480 Mbps. Featuring standard USB connection, Ultra Mini Retractable Optical Mouse measures 3 x...
Read More »
Supporting PICMG backplanes up to 15 slots and ATX motherboard, AX61460 provides front access to 2 USB ports and one each of 5.25 and 3.5 in. drive bays. It has 2 internal 3.5 in. drive bays for storage, and offers power options from single PS/2 300 W/400 W to redundant 400 W power supplies. Measuring 19 in., unit also features 2 LEDs to show power status and HDD activity, clamp bar with...
Read More »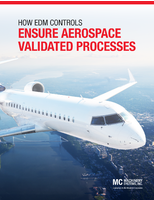 Download this white paper to learn more about how wire EDM systems are used to validate aerospace manufacturing processes.
Read More »
Capable of performing data erasure at multiple sites, Blancco Kit is portable end-of-lifecycle solution that comes in carry-on aluminum case. Included hardware and server platform uses specially developed management console software for erasure client license management, label printing with included printer, report sharing and database backup. Kit includes necessary networking cables for multiple...
Read More »
Delivering Unparalleled 3D Navigation Control, SpaceNavigator Links Artists to 3D Models in Adobe Photoshop CS3 Extended SAN JOSE, Calif. - Mar. 28, 2007 - 3Dconnexion, a Logitech company, today announced that its SpaceNavigator(TM) device supports the recently announced Adobe-® Photoshop-® CS3 and Photoshop CS3 Extended software editions. Delivering powerful and intuitive 3D navigation and...
Read More »
'Set it and forget it' capability specifically designed for 250 million older laptops without Bluetooth capability, allowing use of MoGo Mouse, other wireless devices LAS VEGAS, Jan. 8 /- CONSUMER ELECTRONICS SHOW -- Newton Peripherals, the developer of the revolutionary MoGo Mouse(TM), today announced the MoGo Dapter(TM), a breakthrough in Bluetooth(TM) adapters that makes it easier than ever...
Read More »
APC's New Cases Include Messenger, Saddle, Backpack and Roller Styles WEST KINGSTON, R.I., Nov. 28 // -- American Power Conversion (NASDAQ:APCC) (APC), a world leader in power availability and protection solutions, today announced five additions to its Power Ready(TM) Notebook Case line. Designed for professionals on the go, these new models improve the organization and protection of critical...
Read More »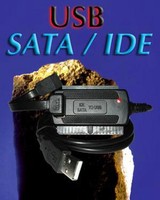 UNION CITY, Calif.--Aug. 31, 2006--Granite Digital, a leading manufacturer of FireWire, SATA, SCSI, and USB storage solutions, cables, and diagnostic tools, today announced it has begun shipping a USB 2.0 Bridge Adapter that connects to any IDE or SATA Hard Drive making it easy to recover, copy, or duplicate data in an emergency. The USB Bridge Adapter includes a Universal Power Supply with...
Read More »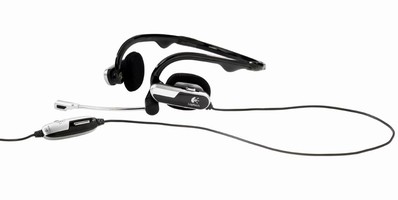 FREMONT, Calif. -- Aug. 7, 2006--Logitech (SWX:LOGN) (NASDAQ:LOGI) today unveiled the latest additions in its growing family of portable peripherals, designed to help people get the most out of their notebook PCs. The new Logitech(R) Premium Notebook Headset, the Logitech(R) QuickCam(R) for Notebooks Pro and Logitech(R) QuickCam for Notebooks Deluxe webcams make it easy to participate in Internet...
Read More »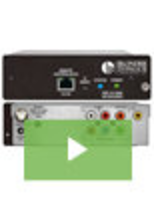 Blonder Tongue Laboratories provides ISO 9001:2015 certified electronic contract manufacturing services at our on-site lab. We specialize in video distribution, fiber optics, and communications but have a variety of services available to bring your products to market. See our video to learn more.
Read More »