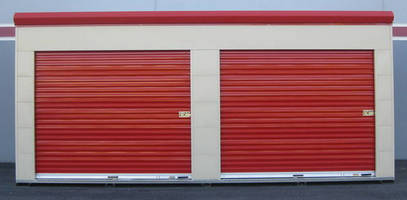 Available with insulation, shelving, and variety of door colors, Movable Additional Storage Structure (MASS) New Generation is designed to accelerate and facilitate installation. Lightweight structures have no sharp edges and are used to increase self storage facility units. Product may also be used in home or retail applications.
Read More »
Virginia Beach, VA - In the aftermath of Haiti's recent earthquake which killed an estimated 300,000 people and left another one million homeless, relief organizations have been working around the clock to help alleviate the devastation. Two humanitarian organizations and a church pastor were in need of buildings and contacted SteelMaster Buildings, which is based in Virginia Beach, Va. to...
Read More »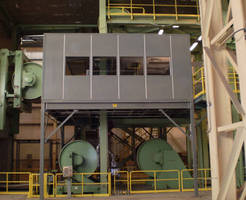 Located at a large steel mill in Kentucky, this is not your average in-plant office on a mezzanine. Around the clock inspectors at the mill needed a safe and comfortable environment to check steel sheeting for imperfections, with minimal disruption to the line. Panel Built designed a unique solution that maintained production flow while allowing every inch of the steel to be examined. This custom...
Read More »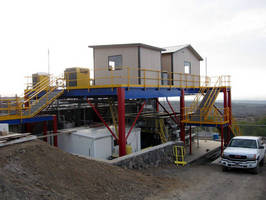 Function is typically the primary consideration in the design of an industrial mezzanine. That's what makes this pair of free-standing mezzanine structures in Waikoloa, Hawaii, so special. Manufactured by Panel Buit, Inc. and constructed for the West Hawaii Sewer Company in the summer 2009, these two units are both functional and attractive. Perched on a rugged ocean hillside with constant...
Read More »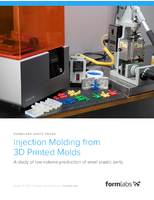 Check out this white paper to see how 3D printing may be a beneficial alternative to traditional mold making processes.
Read More »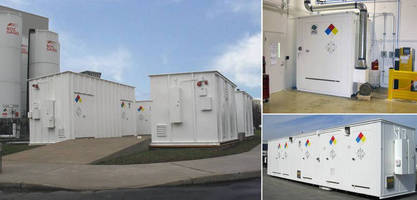 Versatile, pre-engineered buildings offer state-of-the-art fire protection Hollister, CA: Effective protection against injury and loss caused by fire begins with the safe, secure storage of flammable, combustible, corrosive and poisonous materials in code-compliant, pre-engineered buildings from SAFETY STORAGE.® FIRESHIELD(TM) buildings offer the greatest versatility to meet a broad range of...
Read More »
Intended for military use, Mobile Armory Building(TM) is GSA-approved for secure storage and protection of weapons and sensitive documents. Each fully relocatable unit houses vault and access vestibule. Entire structure is contained within weather-proof exterior and equipped with HVAC, lighting, alarm, and weapons rack systems. Once electrical and data lines are connected, unit is ready to be...
Read More »
Built around heavy-duty and adjustable racking, Outdoor Store provides secure and weatherproof structure for material handling and logistics providers who need additional storage or businesses that have outgrown existing internal space. Semi-permanent building can be relocated and can also be situated on varying floor conditions without separate foundation. Configurable to accommodate range of...
Read More »
Constructed of insulated composite panels, Duramax Insulated Buildings will not rust, rot, or mildew. Fire-retardant polyurethane insulation is sandwiched in between 2 steel panels with galvanized surface on outside and smooth surface on inside. Measuring 161 x 120 x 91 in., buildings include 33 x 83 in. doorway, door with keyed lock, gutter system, corrugated roof, and 905 cu-ft of storage. They...
Read More »
Available in law enforcement and military models for use with fully automatic small arms up to .50 caliber, mobile live-fire small arms training simulation trailer enables live-fire training anywhere, at any time-of-day, and in any type of weather. Solution, based on IVR® simulation technology, provides judgmental-use-of-force scenario and 3-lane marksmanship/target simulator.
Read More »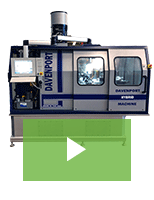 The Davenport Hybrid machine offers greater flexibility, easier set-ups, and faster cycle times. Check out the video to learn more.
Read More »