CHARLOTTE, N.C., June 27 / / -- The makers of GUNK(R) and LIQUID WRENCH(R) automotive and household lubricants and chemicals announce the introduction of a line of industrial lubricants, solvents and degreasers to be sold through the traditional industrial distribution channel. The initial offering will consist of twelve aerosols and two dropper bottles, formulated and packaged to meet the needs...
Read More »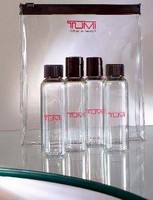 NEW YORK, NY & UNION, NJ - Tumi, Inc., has chosen O.BERK Company to provide the plastic bottles for its newest product, the Carry-On Essentials Kit, for airline passengers. As a response to the Transportation and Security Administration's latest restrictions on airline passengers, Tumi is pleased to offer the new TSA compliant Essentials Kit as a gift to their customers who purchase a new...
Read More »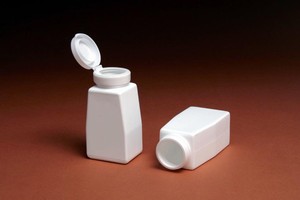 Featuring tamper-evident, flip-top closures, HDPE Rectangle Tablet Bottles offer flexibility in decorating including custom colors and labeling. They are suited for pills, powders, and other dry substances in pharmaceutical, healthcare, nutraceutical, and personal care markets.
Read More »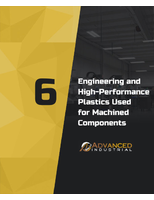 This resource breaks down six of the most commonly used high-performance plastics, properties and common applications, and questions to ask during material selection.
Read More »
ST. PAUL, Minn., Dec 12, 2006 -- Ecolab Inc. announced it has developed Enviro San® and ES-1000(TM), a patented new commercial liquid sterilant system for use in aseptic packaging for low acid dairy beverages in Polyethylene terephthalate(PET) bottling applications. Ecolab has received registration from the U. S. Environmental Protection Agency (EPA) for the use of Enviro San and ES-1000 as a...
Read More »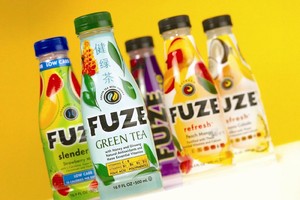 Manchester, MI - (February 26, 2007) - Fuze Beverage, LLC, Englewood Cliffs, NJ has launched eight varieties of its beverage products in a custom, PowerFlex(TM) polyethylene terephthalate (PET) bottle from Amcor PET Packaging. The PET containers are being introduced to address markets which are more suited to the attributes of plastic such as outdoor venues, sporting events, concerts and vending...
Read More »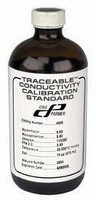 NIST-traceable standards with ±0.25% accuracy - highest accuracy available Vernon Hills, Ill., September 5, 2006 - Cole-Parmer introduces the new Traceable line of conductivity standards, available with NIST-traceable certificates. Select from three options. For general applications, use the 16-oz bottles with traceability data from batch testing. For higher data quality assurance, use...
Read More »
Vernon Hills, Ill., September 28, 2006 - Cole-Parmer introduces a new line of proprietary plasticware that includes narrow- and wide-mouth bottles, wash bottles, and beakers, economically bulk-packed for greater cost savings. Bottles are offered in three different materials-LDPE, HDPE, and PP-with leakproof PP enclosures included. Translucent LDPE bottles are ideal for food and general laboratory...
Read More »
Designed with V-shaped basin and 150 mL volume graduations, Texan(TM) Reagent Reservoir is compatible with both 8-channel and 12-channel multi-well pipettors. Rigid base helps avoid spills by not wobbling, while easy-open latch can be manipulated with one hand. Reservoir is available sterile or non-sterile, with or without hinged protective cover.
Read More »
Manchester, MI - (January 8, 2007) - O Beverages, Cambridge, MA, has launched its new infused water line in a custom, PowerFlex(TM) polyethylene terephthalate (PET) bottle from Amcor PET Packaging. The bottle is the first 17-ounce PowerFlex size (previous launches were 16.9) and also is the first to feature etching on the shoulder and base. (The bottle has a 38mm finish.) The larger capacity...
Read More »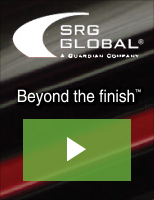 SRG Global's automotive coatings enhance the structural integrity of the finished part while also improving vehicle efficiency. Check out our video to learn more.
Read More »