Angle roll bending services are provided for materials such as aluminum, steel, stainless steel, brass, and bronze. Tooling exists for bending shapes, including round pipe, round and square tube, angles, and channel up to 4.50 in. OD. Other services are provided via CNC measuring devices and pipe and tube cleaning, finishing, and forming machines.
Read More »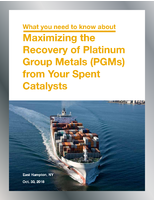 Making a decision about how to dispose of your spent precious metal catalysts? Download now to find out more about precious metal refining, the responsible and profitable solution.
Read More »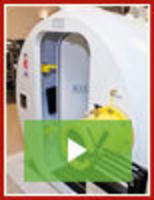 Tekna is a leader in Monoplace and Multiplace Hyperbaric Chambers for Hyperbaric Oxygen Therapy (HBOT), offering products that set the standard for quality and innovation. Our new 7200 series of multiplace chambers is a state-of-the-art system that integrates advanced engineering with a plethora of features and options making it the industry's premier HBOT system. To learn more, see our video.
Read More »