Solution Reduces Wiring and Termination Costs Between Devices, Machines and Controllers CHARLOTTESVILLE, VA, OCTOBER 24, 2007 GE Fanuc Intelligent Platforms, a unit of GE Enterprise Solutions, today announced the introduction of its new TranSphere Wireless communications products for automation needs. This offering includes extended range IP networking, wireless IP/Ethernet connectivity, and...
Read More »
WILMINGTON, Mass.-Oct. 18, 2007-Automation Engineering Incorporated (AEi), a global supplier of high-precision, flexible automation systems (www.aeiboston.com/precision_automation.htm), developed an enhanced version of its CMAT (Camera Module Align, Assembly & Test) manufacturing system for four different European automotive manufacturers. The CMAT automation system...
Read More »
Suited for various process plants, SIMATIC® PCS 7 v7 is available with auto tuning and gain scheduling, predictive control, fuzzy logic, and neural network control. APC functionality is delivered by set of embedded function blocks, which run in controller along side standard logic with pre-built faceplates for operation and monitoring through HMI. At most advanced level, PCS 7 offers...
Read More »
Kansas State University and University of Kansas now competing in the Department of Energy's Solar Decathlon at the National Mall in Washington D.C. BUFFALO GROVE, Ill., Oct. 16 -- Engineering and Architecture students from Kansas State University and University of Kansas are hoping that thousands of people from across the country will visit the Kansas Project Solar House at the National Mall in...
Read More »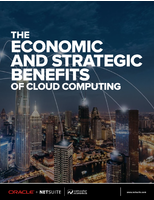 Cloud computing and software-as-a-service (SaaS) vs. on-premise systems and proprietary software, which one should you choose? Check out this report, and find out which solution is best for your IT needs.
Read More »
2007-06-19 - In November 2006, the foundation stone was laid in Duisburg-Walsum for Germany's first hard coal-fired power plant to be built in 11 years. ABB will supply the entire package for the electrical and automation systems for the plant. The main contractor, Hitachi Power Europe GmbH, is building the power plant in cooperation with the consortium partner, Hitachi Ltd. for the clients STEAG...
Read More »
Power and automation systems will support world's largest aluminum plant Zurich, Switzerland, August 20, 2007 - ABB, the leading power and automation technology group, has been awarded a $140-million contract by Qatalum, a joint venture between Qatar Petroleum and Norway's Hydro Aluminum. The partners are constructing what will be the world's largest aluminum plant built in one phase in Qatar....
Read More »
OneUp Innovations to Install Eton Production System ALPHARETTA, GA - October 1, 2007 - Eton Systems, the world's leading provider of unit production systems (UPS) for the sewn-products industries, announces that OneUp Innovations, Inc., maker of Liberator® bedroom adventure gear, will install the Eton automated production and shop floor data collection system in its Norcross, GA (USA)...
Read More »
Modern production and processing machines are required to satisfy ever-increasing demands for productivity, cost effectiveness and flexibility. Shorter throughput times and faster retooling are expected norms for an efficiently-operating plant. Eliminating costly disturbances and downtime resulting from maintenance work, or the lack of it, is critical to maintaining process flow and...
Read More »
FREDERICKTOWN, OHIO, September 21, 2007 - Divelbiss Corporation, serving the electronic and industrial control industry since 1974, announces availability of OptiCAN a dedicated CAN network protocol which allows all CAN enabled PLC on a Chip® based products to interact. The basic protocol is now standard in the Divelbiss EZ Ladder® software and allows for up to ten (10) nodes in the OptiCAN...
Read More »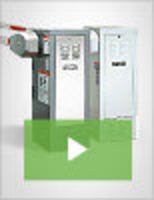 DoorKing is proud to introduce an easy add-on to its 1601 Barrier Gate Operator: The 1601 Traffic Lane Barrier. The barrier gate provides greater traffic control while eliminating the need for bollards or crash beams. Check out this video to learn more.
Read More »